Automate Your Email Campaigns
Keep your campaigns working, even when you're not!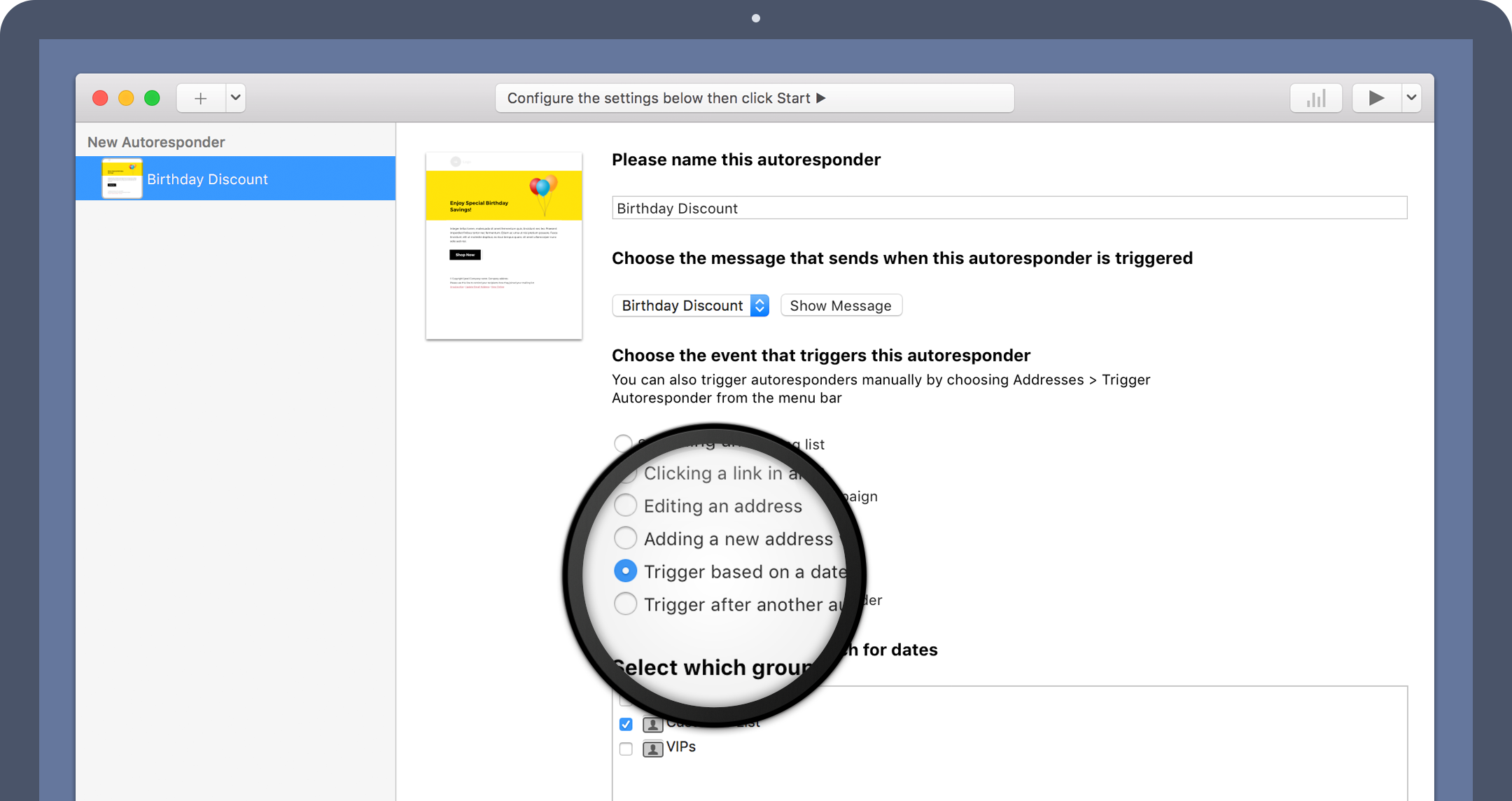 What Can I Automate?
Tell Direct Mail when to send an email on your behalf, automatically, using autoresponders! For example, you can trigger an email when someone joins your mailing list (and a follow-up one week later). Autoresponders are highly customizable, easy to use, and come with the same great reporting features you already know and love.
Let your subscribers know they're important to you by sending them a celebratory wish, or a special promotion, every year on their birthday.
Create a weekly email training course to nurture leads or generate interest in your business.
Send appointment reminders to your customers in advance—without having to remind yourself!
Find out what your subscribers are interested in, and reward them for it, when they click on a specific link in your email campaign.
Detailed Reports
Our dashboard gives you clear summary of key campaign metrics, including opens, clicks, bounces, and unsubscribes. See what the most popular links are, as well as top email clients. Easily share reports with coworkers or clients via the cloud, the web, PDF, or spreadsheet.
Why Wait?

Direct Mail is free to try!

See why Direct Mail is the #1 rated email marketing app for the Mac