Send Bulk Email From Your Mac
Direct Mail is the easiest mass email solution for your Mac. Whether you're just starting out or a seasoned pro, we can help create and distribute your newsletters efficiently and hassle-free.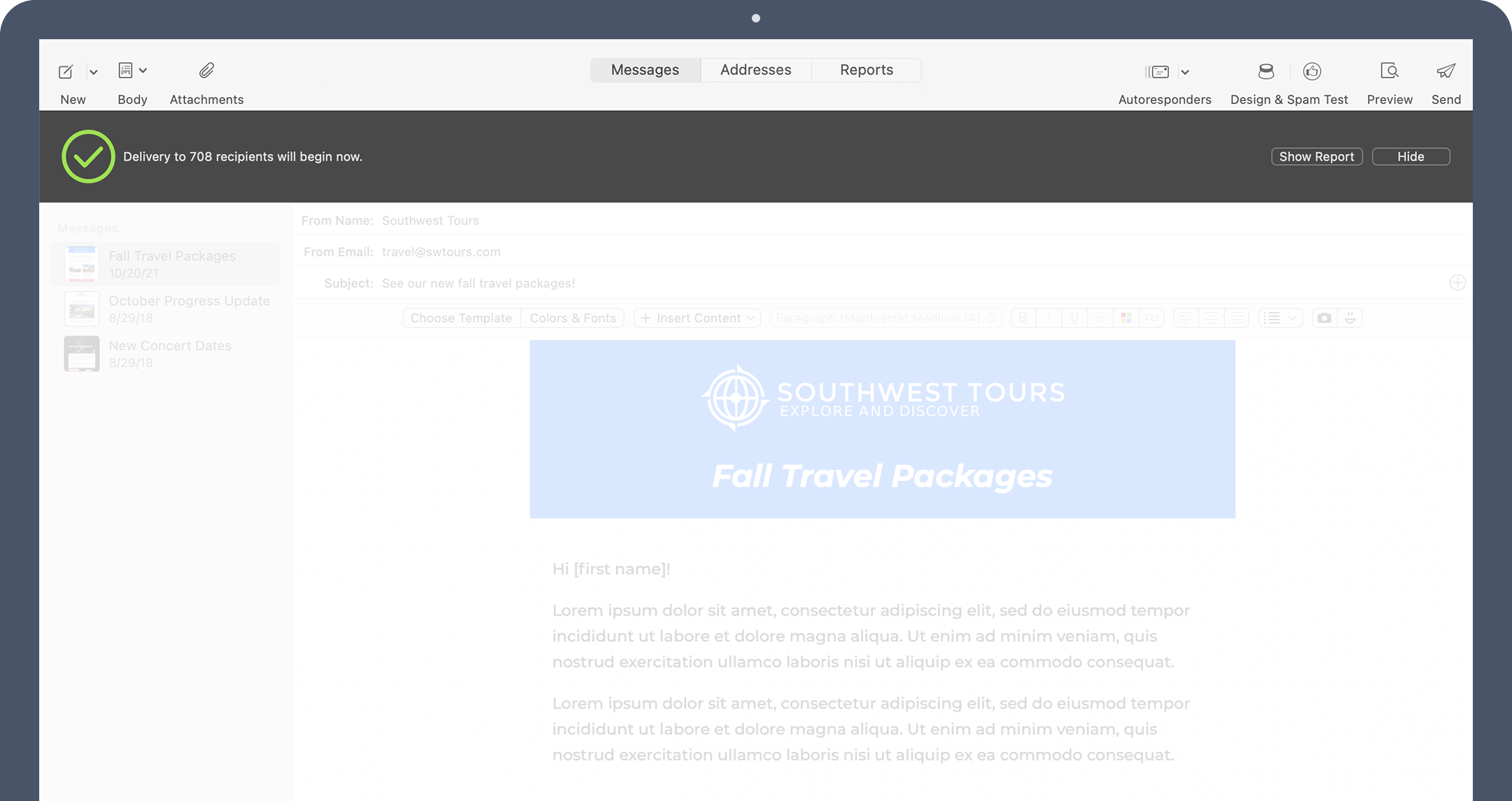 Dynamic Bulk Emailer
Direct Mail prides itself on being a powerful bulk emailer. You can use our e3 Delivery Service for maximum speed and convenience. And, because you're sending from our servers, there are no rate limits or bounces. And yes, you can send from your own SMTP server, too.
We Do More Than Bulk
Yes, we are a savvy bulk email solution. But, we offer you so much more than that. We have a gallery of beautiful templates for all of your email needs, expert tools to help you grow your mailing list and valuable reports to see opens, clicks, links and much more.
No Spamming
Our bulk email solution is not for spamming, but for permission-based emails. Meaning, your subscribers have given you permission to email them your newsletter, promotional campaign or any other type of email marketing. Direct Mail is a reliable and secure way to send your bulk email.
Why Wait?

Direct Mail is free to try!

See why Direct Mail is the #1 rated email marketing app for the Mac