As the first of a series of posts on new features, today I'd like to show off some of the new Daylite integration capabilities we've built into Direct Mail 3. Daylite is a powerful, easy-to-use application for managing your relationships with clients and customers. Direct Mail is a powerful, easy-to-use way to email those clients and customers. Wouldn't it be great if the two applications could work together? With Direct Mail 3, now they can!
Emailing Your Daylite Contacts Using Direct Mail
Long-time users may already know that you can import contacts from Daylite into your Direct Mail mailing lists. It's as simple as:
Open Direct Mail
Choose Addresses > Import from the menu bar
Choose Import From Daylite
Follow the on-screen instructions
New in Direct Mail 3, we've added a handy option called "Replace entire group", which will replace all the contacts in your selected address group with the new Daylite contacts, but still remember which addresses were unsubscribed.
Linking Your Email Campaigns Back to Daylite
Brand new in Direct Mail 3 is the ability to link email campaigns back to your contacts in Daylite. Setting it up couldn't be easier:
Open Direct Mail
Choose Direct Mail > Preferences from the menu bar
Check "Link sent emails to Daylite"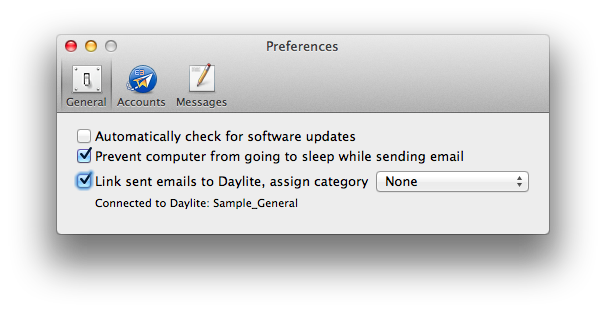 That's it.
Now, whenever you send email from Direct Mail, the email campaign will automatically appear in Daylite linked to the appropriate contacts (Direct Mail identifies the contact to link by matching email addresses). You can even click the linked email campaign and Direct Mail will automatically open and take you to the corresponding campaign summary.

We think folks are really going to love how easy it is now to keep track of your email campaigns right from Daylite. Stay tuned to our blog next week for in-depth looks at new features in Direct Mail 3 that you will love!