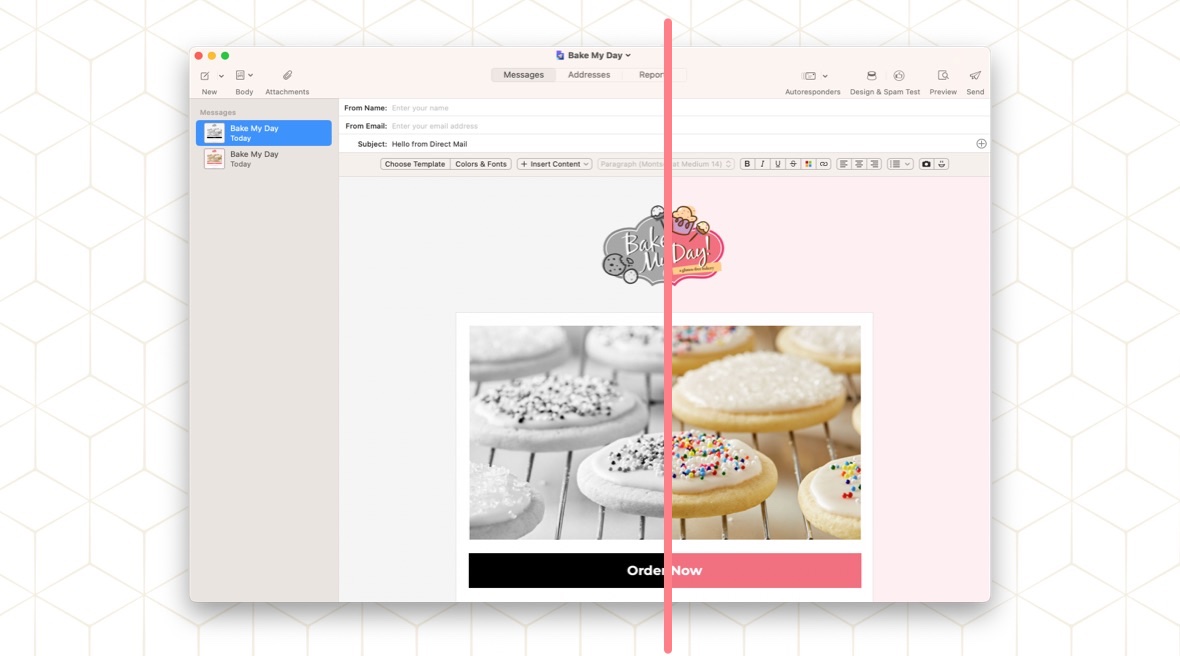 Color plays a crucial role in marketing. It's often the first thing people think of when your brand comes to mind, and is the first thing they see when interacting with your brand. Your email marketing should work to reinforce your brand's colors—and Direct Mail makes doing so super easy.
Our template library features a wide variety of color schemes. But did you know that Direct Mail can automatically generate a color scheme for your email that matches and emphasizes your brand's colors? Here's how to give it a try:
Select your message
Click the "Colors & Fonts" button
Click the "Colors" pop-up menu at the top

Choose "Create Color Scheme from Image…"

Choose an image file that contains your brand's logo and click "Open". Direct Mail will instantly analyze the image and generate a color scheme using the colors found in your logo. You can tweak the results in the "Colors and Fonts" panel or, if you don't like it, choose "Edit > Undo Change Color Scheme" from the menu bar.
Colors are a great brand identifier and can help you cultivate emotional connections with your customers. Use Direct Mail's color scheme generator to quickly and easily turn a generic looking email into a powerful tool for brand awareness.