Was this email helpful? How likely are you to recommend our service to a friend? What topic do you want us to cover in our next newsletter? There's no doubt that getting timely, honest customer feedback is essential to the success of any business. That's why we are so excited to share with you a new feature that lets you quickly and easily find out what your subscribers are thinking. It's called Polls, and it's available now in Direct Mail version 6.0, a free update for everyone.
It's Easy to Add a Poll to Your Message
Direct Mail's built-in template editor already lets you add a variety of content blocks to your message: image blocks, text blocks, social media blocks, etc. We've now added an additional block: the Poll block. You add a Poll block to your message when you want to ask your subscribers a question.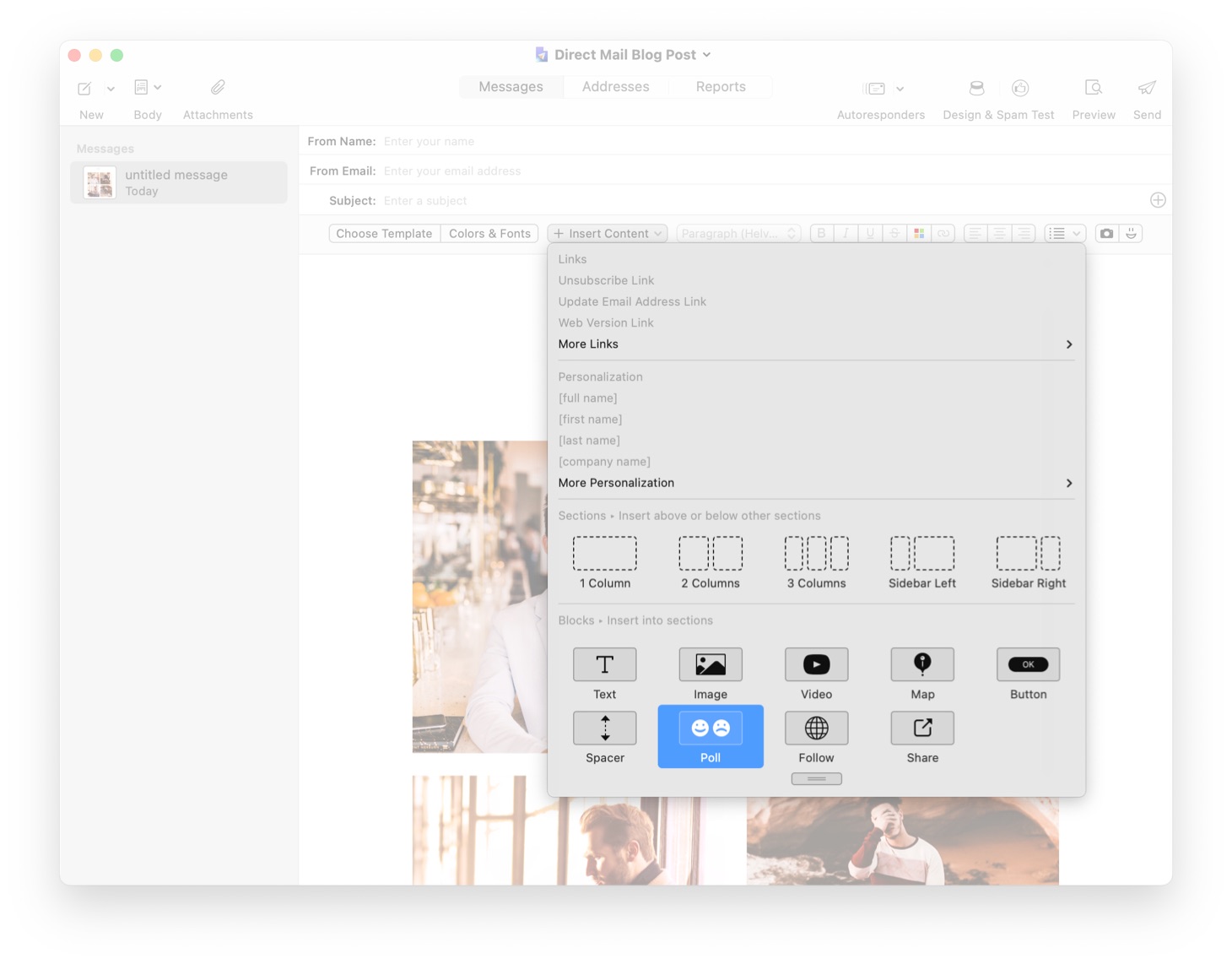 Like other blocks, you can modify the appearance of your poll (layout, alignment, font, color, etc.), but you also specify a list of responses that your subscribers can choose from when answering. We have a number of commonly used responses built-in, but you can write your own, too. Here are some examples: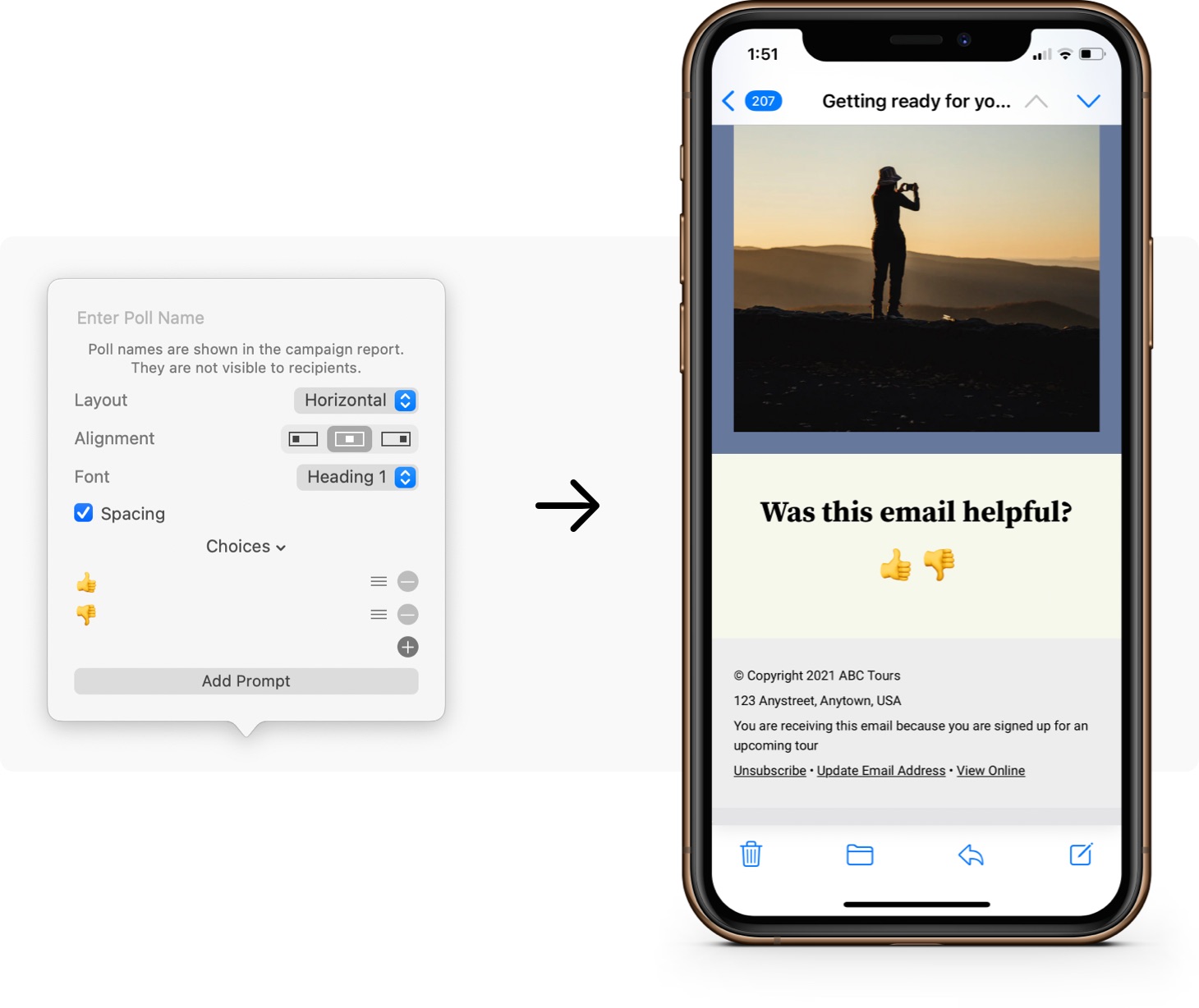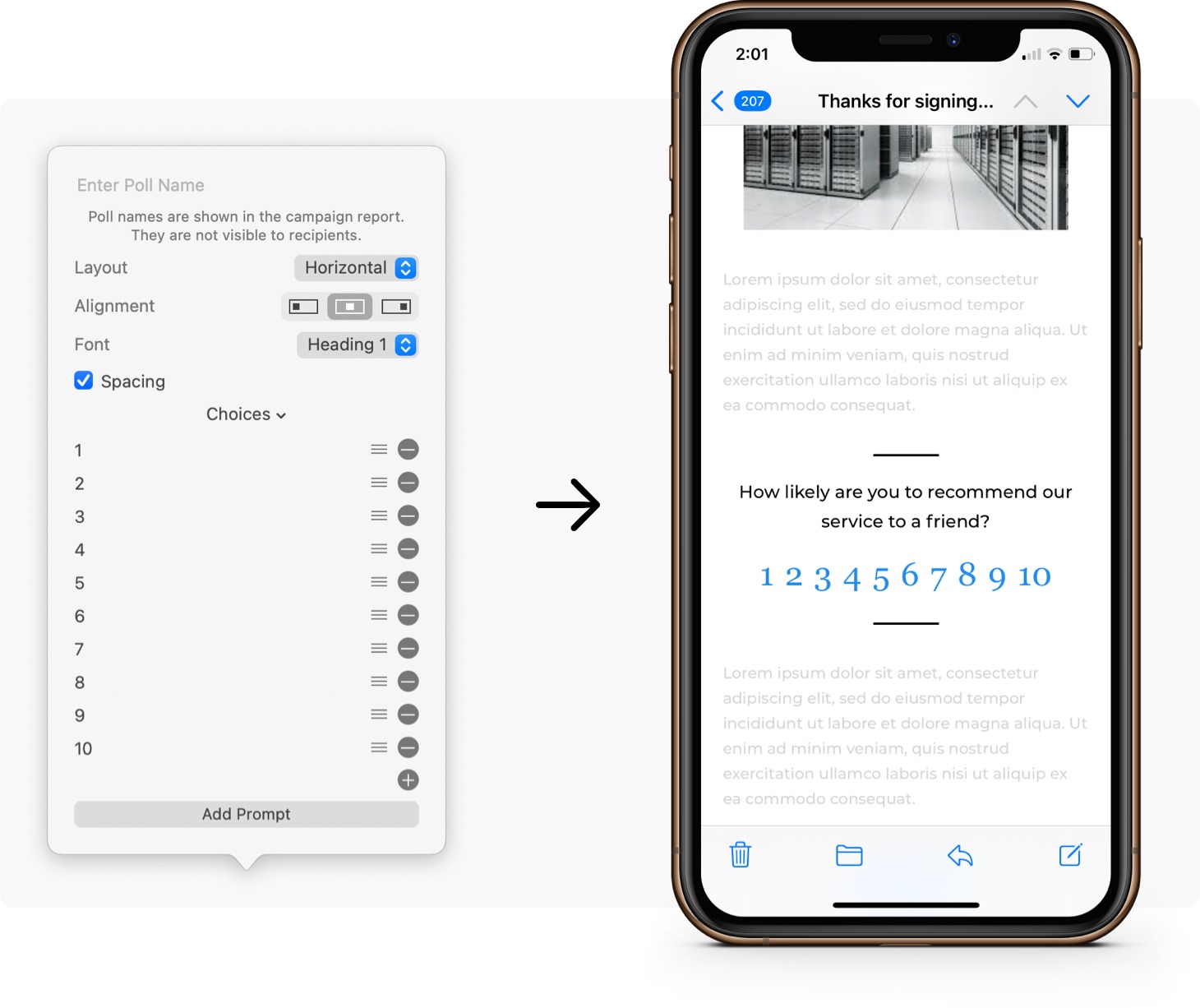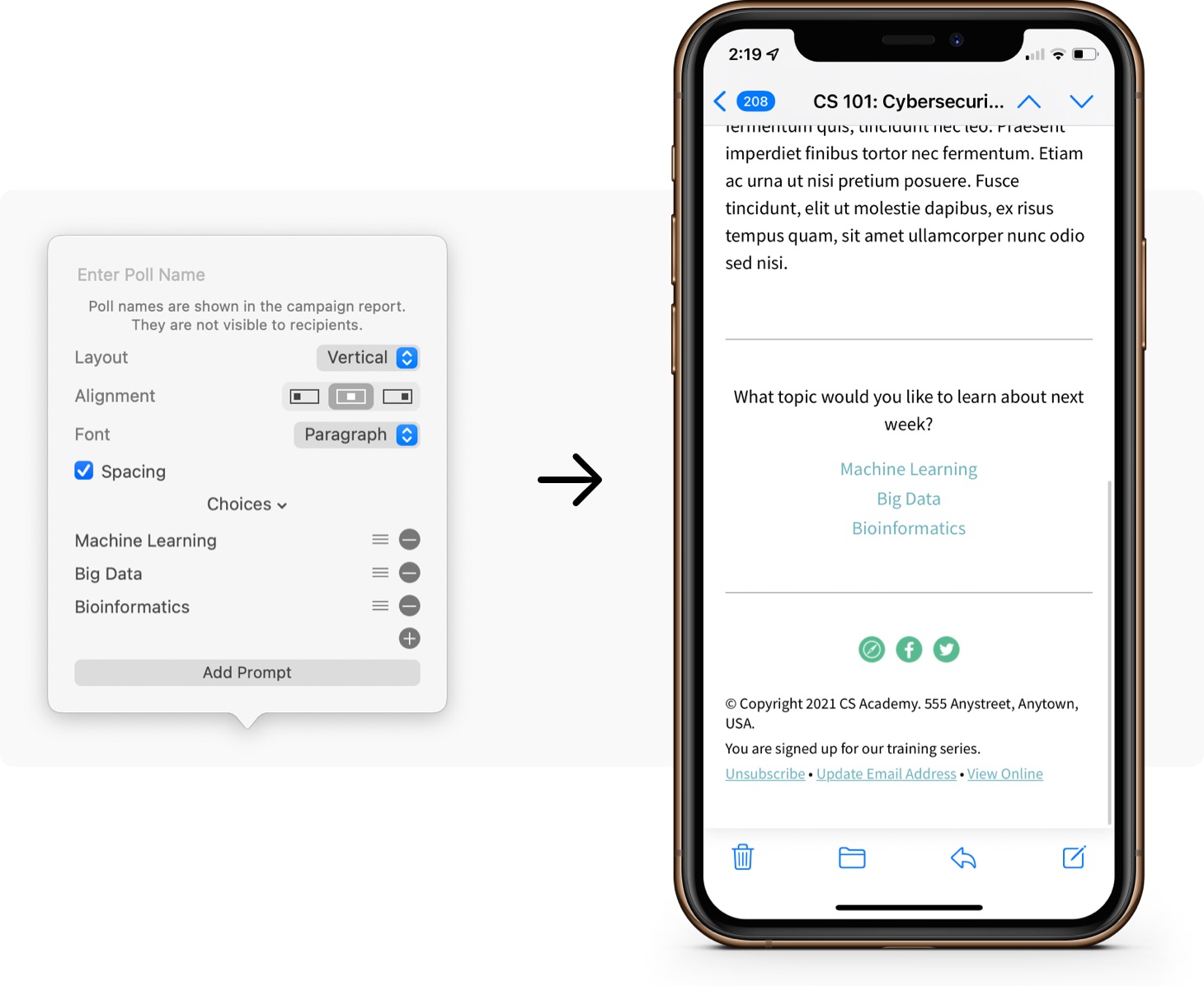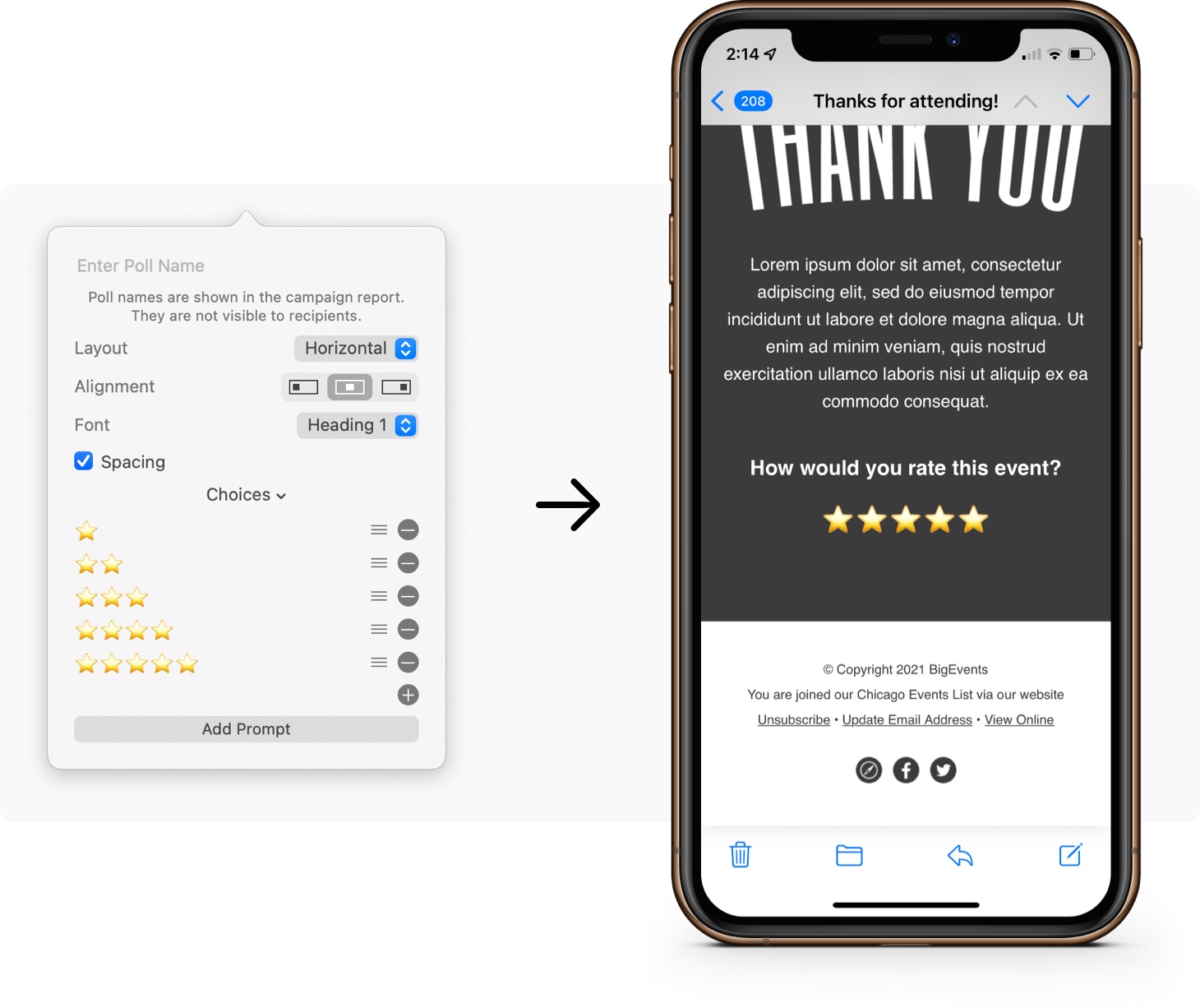 You can add as many polls to your email as you need.
It's Easy For Your Subscribers to Respond
When your subscribers receive your email, they can respond to your poll right from inside their email app. Each poll response is just a simple link. When they click the link, they are shown a web page thanking them for their response and directing them back to the email.
View Poll Results in Your Campaign Report
After you send your email campaign, poll results show up right in the campaign report. You'll get a summary of the top response (and, if applicable, the average of all responses), and can drill down into a histogram of all responses. Poll results are also available on the go, in Stamps, as well as in web reports.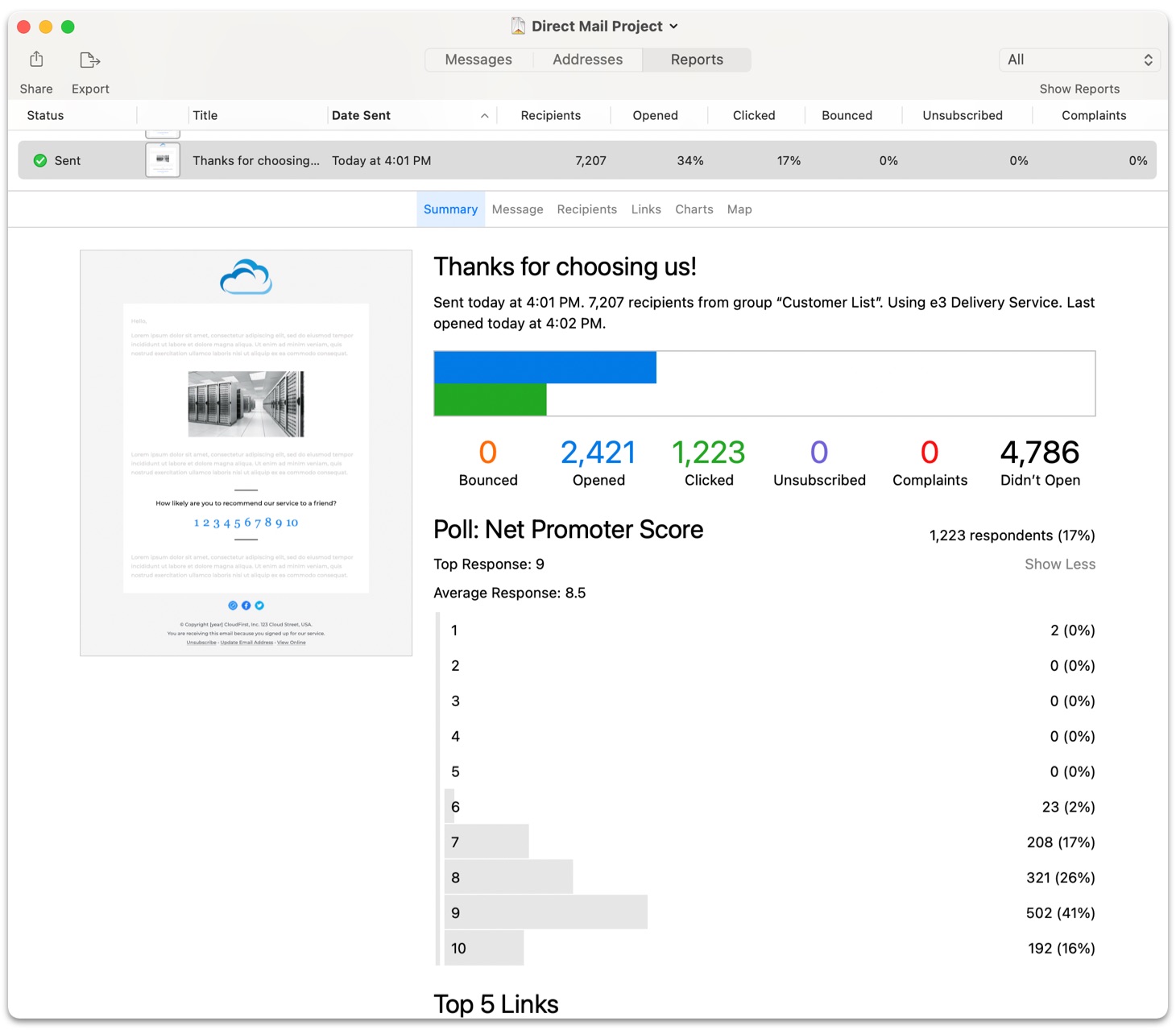 We hope our new Polls feature will help you unlock valuable feedback that your subscribers are just waiting to provide! Polls are easy to incorporate into your existing messages, convenient for subscribers to respond to, and results are available instantly in your campaign reports. If you have any questions, you can consult our in-depth help article on the topic, or contact our customer support team any time. We'd love to know what you think, and how you plan to use this new feature!