Direct Mail is great for designing, sending, and tracking email campaigns on your Mac, but wouldn't it be great if you could get campaign updates on your iPhone, too? Now, you can! We're very happy to announce today's release of our new iOS app called Stamps.
Use Stamps on your iPhone to track the results of any email campaign you send from Direct Mail on your Mac: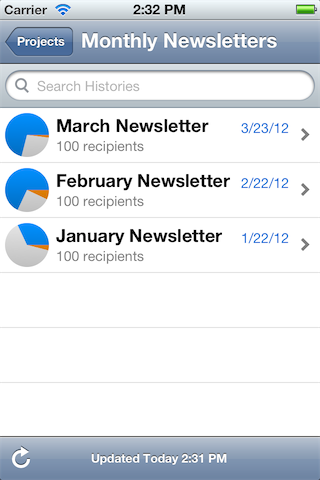 Direct Mail and Stamps sync automatically, so your campaign data is always up-to-date. The familiar iOS interface makes it easy to dig into the details with just one tap: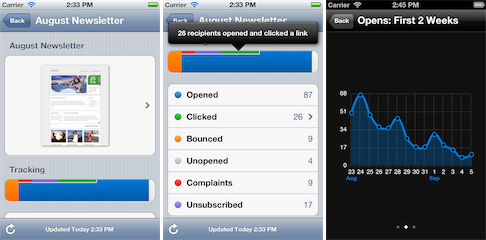 What does it cost?
Stamps is free! You'll need to have signed up for a Direct Mail pricing plan (or be an existing Direct Mail 2 user) to sign in.
How do I get it?
It's easy, just visit https://directmailmac.com/stamps on your iPhone, or click here to be taken directly to the App Store. Our support site has additional information on Stamps.