Update: Direct Mail 3.4 now seamlessly integrates with Daylite 4.1! Please see this blog post for more information.
We continue to work with Marketcircle on integrating Direct Mail with Daylite 4. In the meantime, however, we wanted to share a way that Daylite 4 users can import their contacts into Direct Mail. This is not our final solution for integrating with Daylite 4, but it hopefully will help smooth the transition.
This solution requires Direct Mail 3.2 or newer.
How to Import Contacts from Daylite 4 to Direct Mail
Open Daylite and select the contacts you'd like to import to Direct Mail, like this: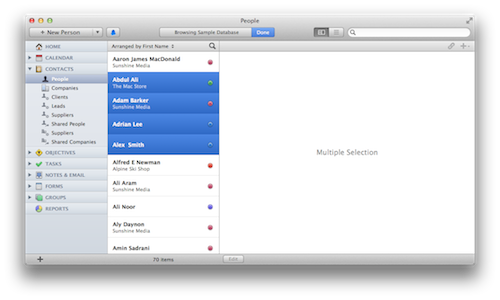 Choose File > Export > Export People as vCards, like this: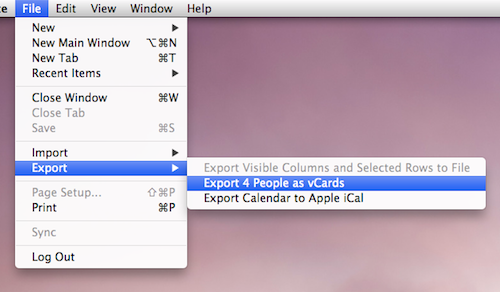 Save the vCard in a place you can remember (like on the Desktop). Next, switch to Direct Mail and drag the vCard you just saved into the Addresses table, like this: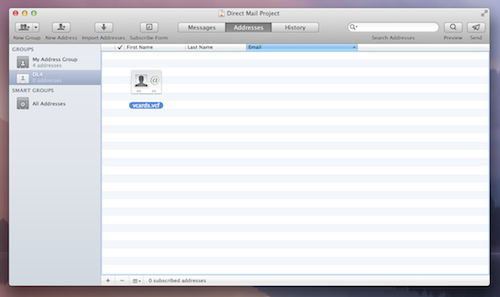 Direct Mail will ask you if you want to import the contacts. Click Import and Direct Mail will import your contacts: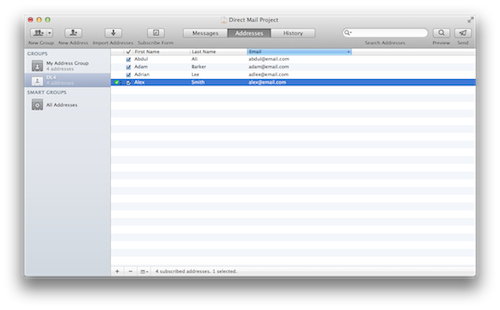 That's it!
What's Next
Again, we anticipate this just being a temporary solution. Daylite 4 does not yet support third-party integrations, but as soon as they do, we will be ready with a great solution. Stay tuned!