We went live with our version 4.2.4 update late last week and I thought I'd mention a few of the improvements that we think will have broad impact.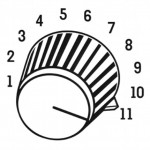 Performance
We have optimized the way that campaign reports are updated and accessed. The end result is that you'll find your campaign reports load much faster (and don't require as much CPU). If you're on a laptop, this means better battery life!
OS X 10.11 Bug Fixes
Some of the performance improvements mentioned above were enabled by changes in Apple's new operating system, OS X 10.11. Unfortunately, some new bugs were "enabled", as well. This update to Direct Mail fixes those bugs, including issues that could cause Direct Mail to crash when using the Preview window or clicking Send.
Additional Improvements
We have added the iPad Pro screen resolution to the Preview window. You'll also see that the campaign report comparison view now shows data for the number of opens and clicks in the initial 24 hour period of a campaign. This makes it easier to compare campaign performance without having to wait several days for all the opens and clicks to roll in.
How to Upgrade
Upgrading is easy: open up the Direct Mail app and choose Direct Mail > Check for Software Update from the menu bar at the top of the screen. If you're using a copy of Direct Mail from the Mac App Store, please be patient with us as we wait for Apple to approve the new update the update can be downloaded from the Updates tab inside the App Store.