If you're like us, you're always searching for the perfect combination of subject lines, photos, content, and more that will maximize the reach and impact of your email campaigns. These are all key considerations, but you might be missing out on some simple tweaks that will help you connect with an important subset of your mailing list: visually impaired or physically disabled subscribers. Here are some simple tips that will not only make your email accessible to them, but better for everyone, as well.
Add Image Descriptions or "Alt Text"
One of the easiest things you can do is make sure that each image in your email has a text-only description (also known as "alt text"). These descriptions are used in a variety of ways: screen-reading software (like VoiceOver on the Mac or iOS) can read the descriptions to the user using text-to-speech technology, email clients display the descriptions when the user has turned off image loading, and devices that don't support HTML email (like Apple Watch) show them as part of the plain text version of your email. Adding a text-only description is easy, just click on the image and fill out the text box at the top: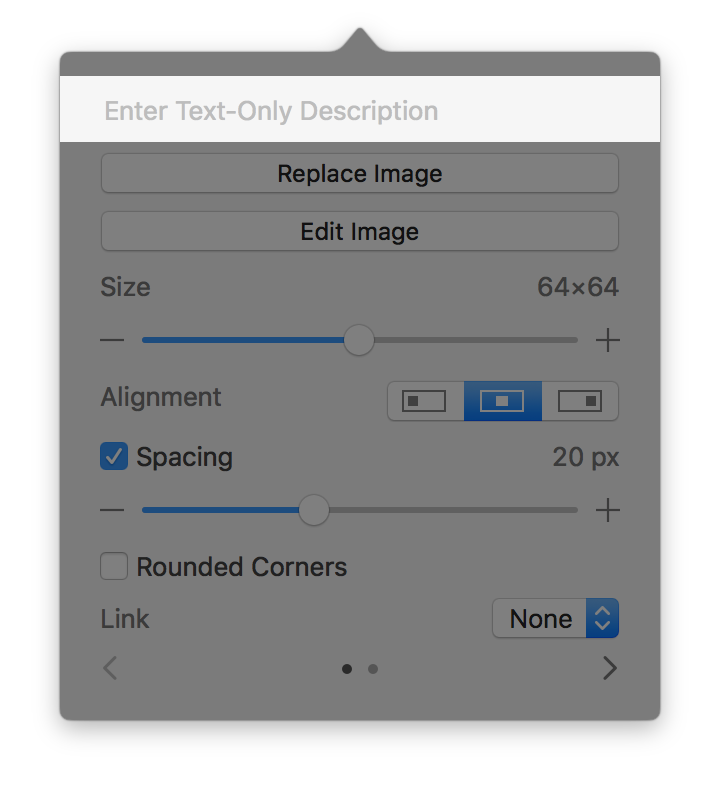 You may find it useful to use the Preview window to see which images in your email are still missing descriptions. You can use the "Show/Hide Images" button in the toolbar of the Preview window to toggle images on and off: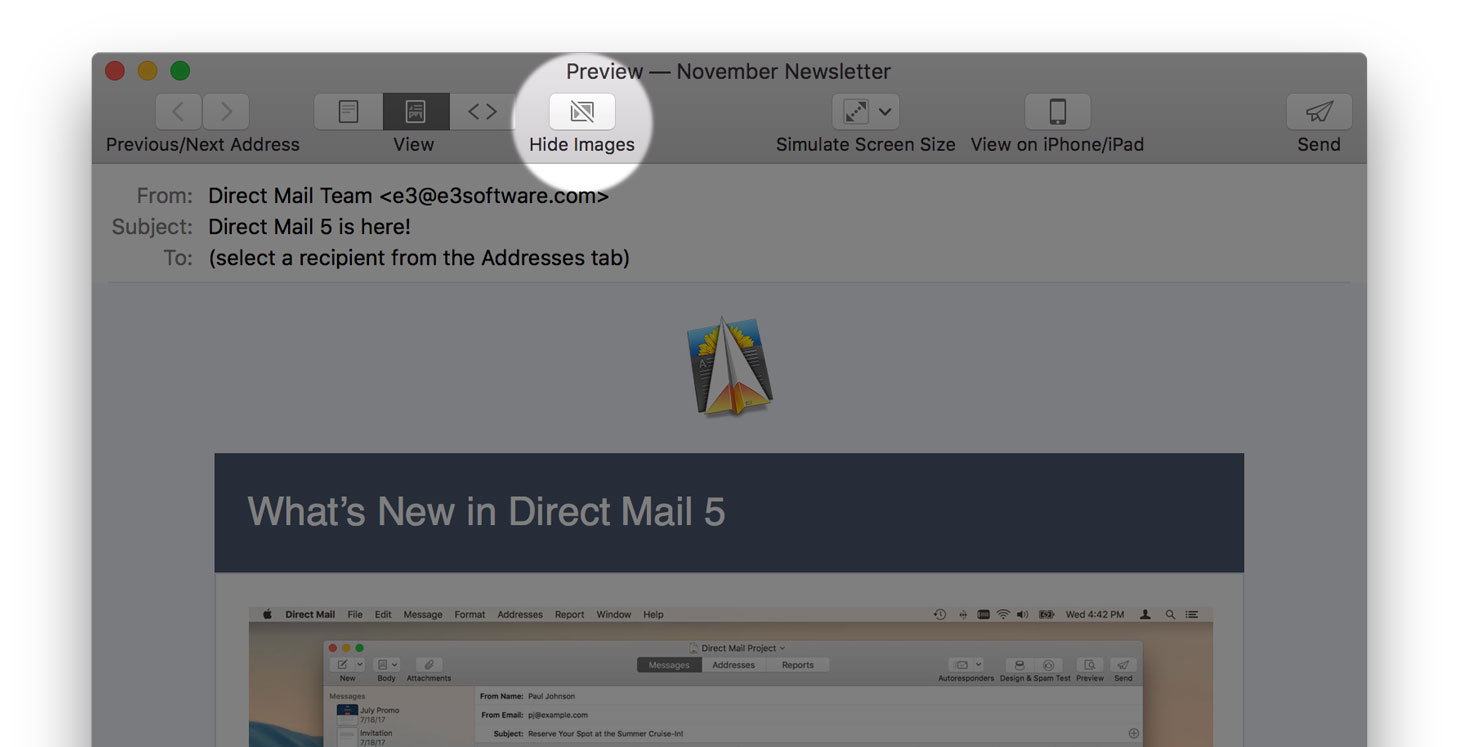 Avoid Low Contrast Colors
This tip is especially important for text blocks in your email. Subscribers with declining eyesight may find it difficult to read text that is placed on a low-contrast background. For example, light gray text on a white background (or dark gray text on a black background). For examples of text blocks that have sufficient contrast, take a look at the templates that come built-in to Direct Mail.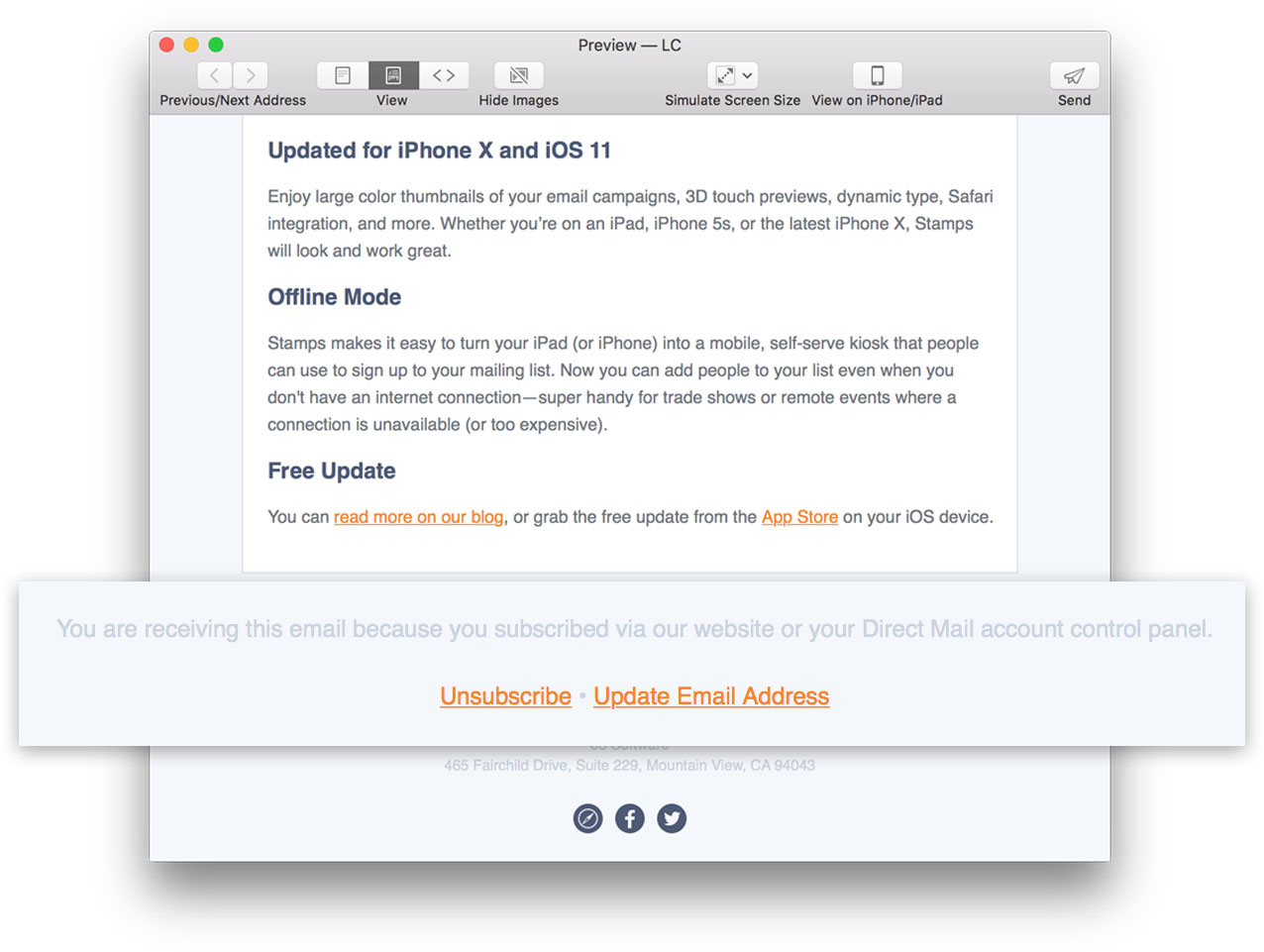 It's easy to adjust the colors in your email. If you are using one of Direct Mail's modern templates, just click the "Fonts & Colors" button in the message editor toolbar. If you are using a different template, select the text and click the color picker icon in the message editor toolbar.
Bump Up the Font Size
Small font sizes may be too difficult to read (even for normally sighted readers), which might dissuade subscribes from diving into your great content. Although sizes vary by font, a good rule of thumb is to go no smaller than 14pt or 16pt. This guideline is especially important when it comes to the unsubscribe link—don't make it hard to find! It is never a good idea to make the unsubscribe link difficult to find, because you only end up angering subscribers and inviting spam complaints.
The templates that come built-in to Direct Mail include good examples of proper font sizes. You can adjust font sizes in the "Fonts & Colors" panel. Pro-tip: click on the "Fonts" popup menu to see font combinations that look great and can be applied to your email with just one click (modern templates only).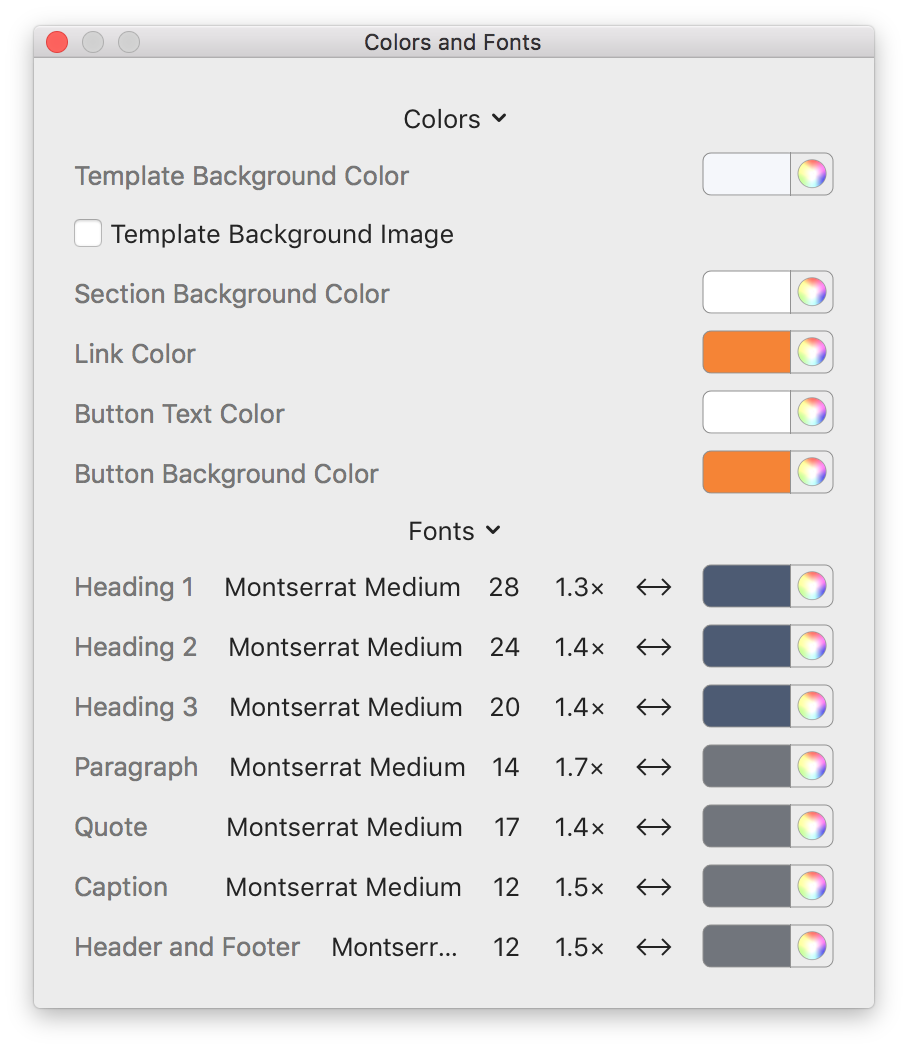 Direct Mail works great with VoiceOver!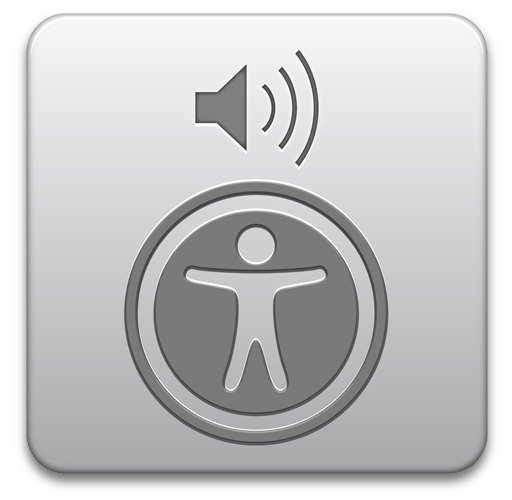 Not only does Direct Mail make it easy to create accessible emails, it's also a very accessible app itself. We've put a lot of care into making sure that Direct Mail works great with VoiceOver, Apple's technology for assisting low vision users navigate and use apps. Every part of Direct Mail, from the message editor to campaign reports, is accessible to users of all abilities. If you know someone that could benefit from this attention to accessibility, spread the word!
Conclusion
As an email marketer, you have many different variables you can tune and tweak to get great results. These accessibility tips will help you reach an even larger chunk of your list, and will make your emails better for everyone in the process. We hope you take advantage, and pass the word along!