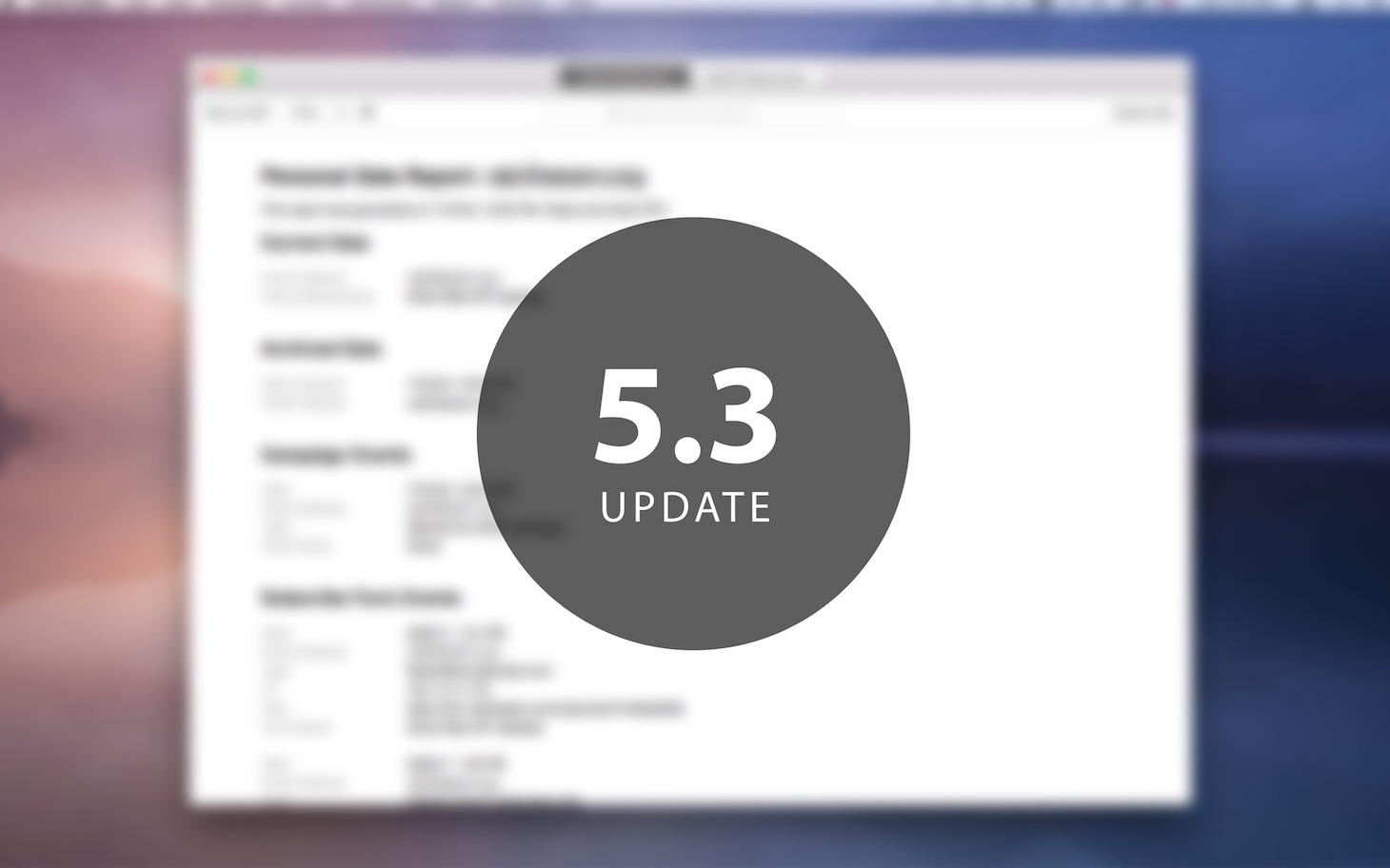 Our latest free update to Direct Mail began rolling out today, and we're excited to share with you some of the improvements you can look forward to!
Personal Data Reports
New data privacy laws around the world mean that our customers may find it necessary to respond to personal information access and erasure requests that they receive from their mailing list members. In order to make it easier for you to respond to these requests, Direct Mail now includes the ability to generate and print (or save) a formatted personal information report. If necessary, you can also now easily erase all personal information related to an individual. These features can be found by choosing Window > Personal Data from the menu bar.
Improved Performance
Updated database technology under the hood means that you should enjoy a smoother, faster Direct Mail experience, with less waiting on a spinning cursor. In addition, campaign deliveries now start 2× faster!
…and More
A new emoji button in the toolbar ?, a new "Starter" template, and a host of bug fixes are just some of the additional improvements you will find in Direct Mail 5.3. To get a full list, check out the release notes (or see them in-app by choosing Help > What's New in Direct Mail from the menu bar).
How to Update
Your copy of Direct Mail will update automatically over the next few days. If you want to grab the update right away, open Direct Mail and choose Direct Mail > Check for Software Update from the menu bar.