Direct Mail 5.4.1 is now available to all of our users. This update includes several bug fixes that increase the reliability and performance of Direct Mail, especially for users running Apple's new macOS 10.14 Mojave.
The Preview window has also been updated with support for the latest iPhone models. These can be found under the "Simulate Screen Size" pop-up menu.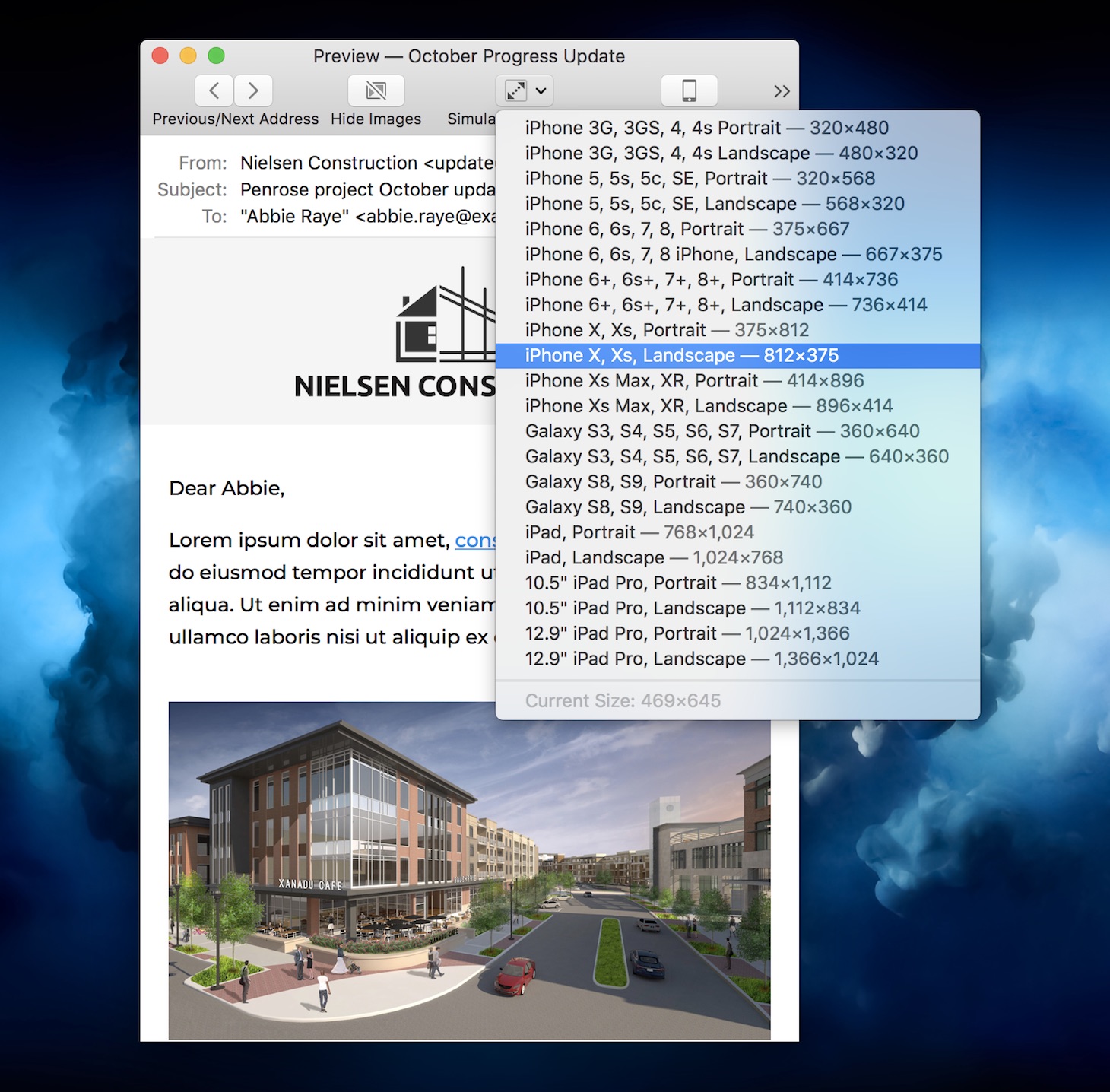 Most customers will receive this update automatically over the next few days. If you want to update manually, simply choose "Direct Mail > Check for Software Update" from the menu bar at the top of your screen. If you downloaded Direct Mail via the Mac App Store, you can find the update there, as well.