Direct Mail's built-in "Design Test" feature shows you pixel-perfect previews of your email in a wide variety of popular email clients. It is a handy tool to verify that your design will look great in all of the email clients that your subscribers use to read their email: Gmail, Outlook, iOS Mail, Yahoo Mail, and more. We recently expanded the list of supported email clients to include:
Apple Mail 12 Dark Mode
iPhone Xs
iPhone XR
iPad Pro 10.5″
Samsung Mail
Outlook for Android and iOS
Outlook 2019 for Windows
Gmail App on iOS
T-Online.de
When you order a new design test, not all of these email clients are shown by default. To access the full list of email clients, click on the link titled "show more email clients":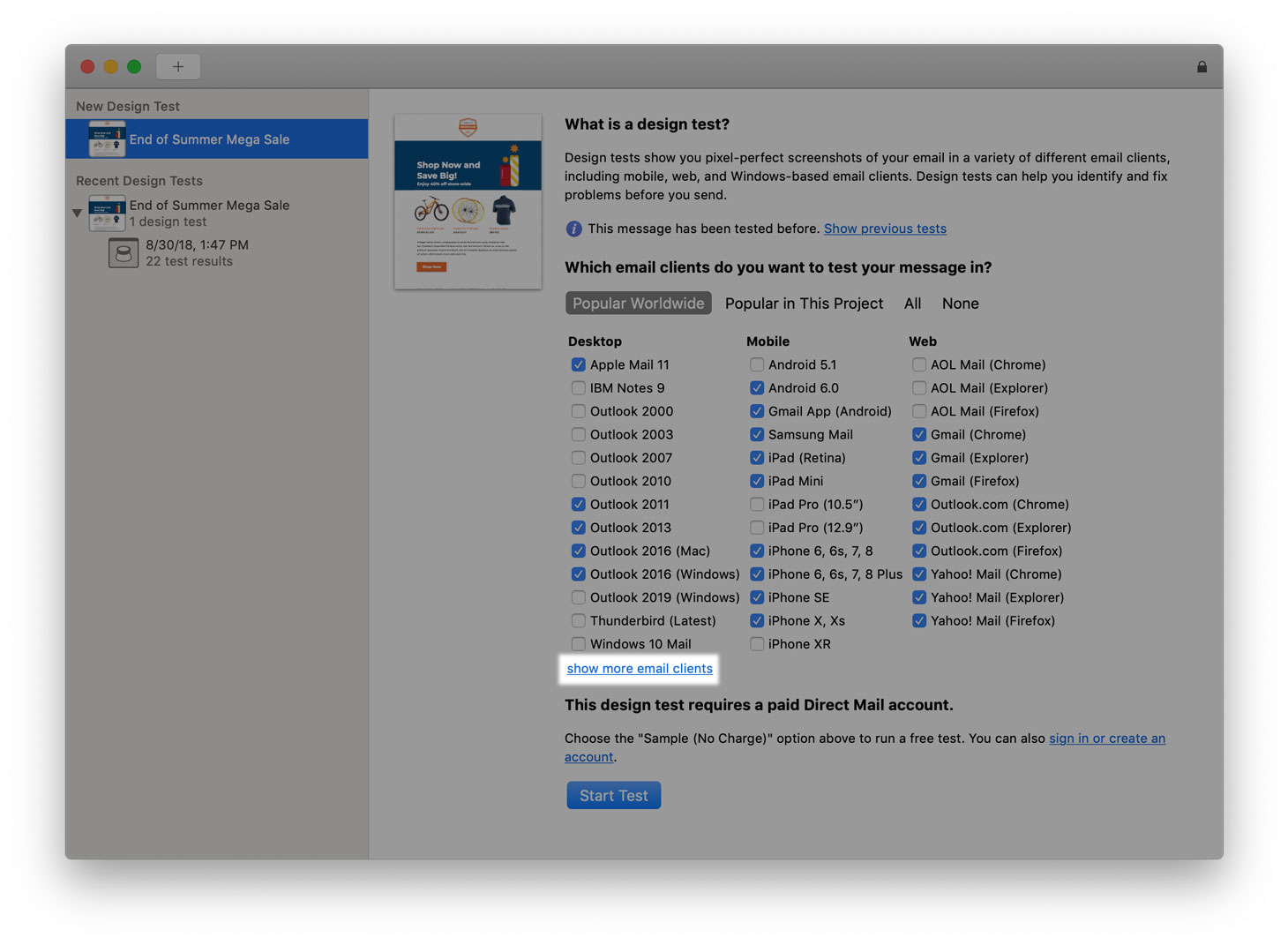 Retiring Sample Design Tests
In the past, a "sample" design test consisting of Outlook 2003 and Gmail was offered at no charge. In response to changes made by our design test service provider, we are discontinuing these sample tests.
If you've never used the design test feature and would like to see an example, check out the sample project that comes built-in to Direct Mail. Just choose "Help > Explore Sample Project" from the menu bar at the top of your screen. After the project opens, click the "Design Test" button in the toolbar, or choose "Window > Design Tests" from the menu bar.