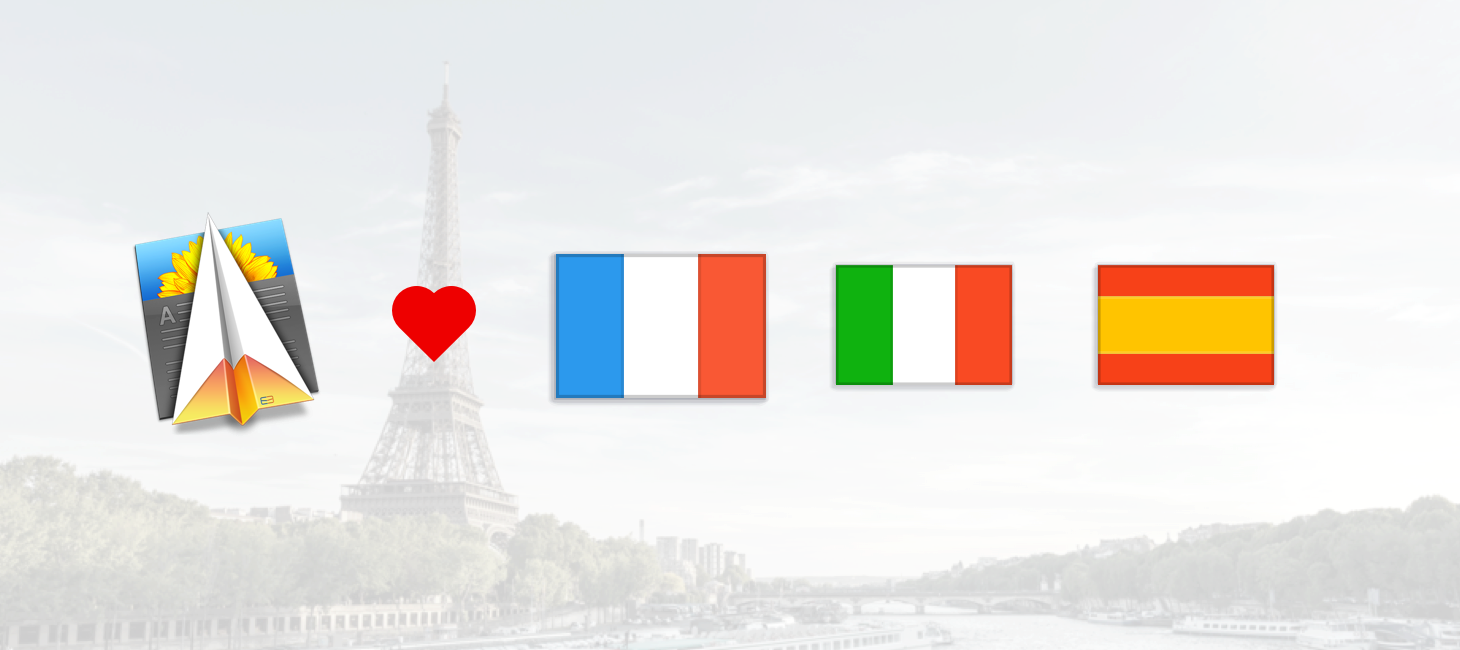 We are happy to announce that our latest update to Direct Mail has been fully translated into French, Italian, and Spanish. What's more, our website, help documentation, and iOS app are now also available in these languages. They join the existing English and German localizations.
We are excited to bring a more native user experience to our international users, and hope this work makes it easier for even more people to enjoy what Direct Mail has to offer. No special configuration or download is necessary to use Direct Mail in your language of choice. Once you have updated to version 5.6, Direct Mail will simply use your Mac's existing language settings.
If you have not yet updated to version 5.6, open Direct Mail and choose "Direct Mail > Check for Software Update" from the menu bar at the top of your screen.