Here's a quick update on what's new, plus a sneak peek at some exciting improvements coming soon to a screen near you…
Direct Mail 5.6.2
Today we released Direct Mail version 5.6.2, and are encouraging all of our users to update. This release focuses primarily on bug fixes and under-the-hood improvements, but we made sure to sneak in a couple new features, as well.

We've added an easy way to share your great email content across popular social media platforms. You can now post your campaigns to Facebook, Twitter, LinkedIn, and Pinterest via the "Share" menu in the toolbar.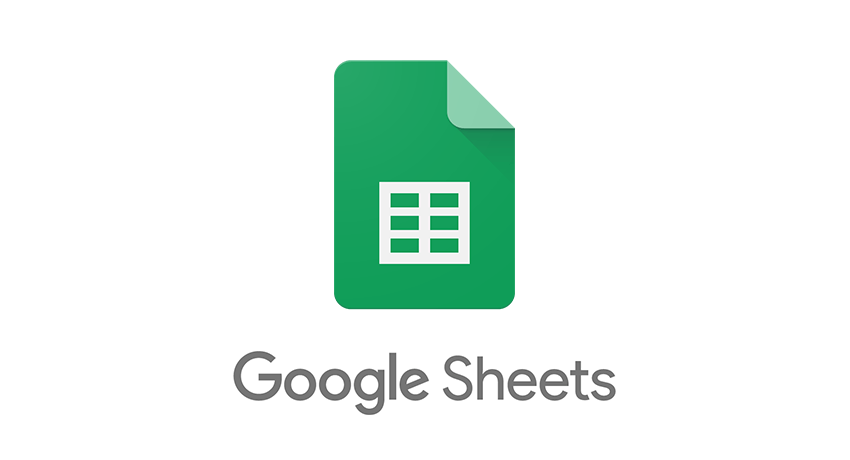 Our Google Sheets integration has been updated to be more secure and easier to use. Direct Mail will now sign you in to your Google account via your web browser (e.g. Safari, Chrome, Firefox, etc.) instead of asking you for your password.
This update will automatically roll out to your Mac over the next few days. If you want it right away, just choose "Direct Mail > Check for Software Update" from the menu bar at the top of your screen. Customers who downloaded Direct Mail from the Mac App Store will need just a tad more patience as we wait for Apple to approve the update.
A sneak peek at what's next
We wanted to share with you a glimpse of some of the improvements in the pipeline for both Direct Mail and Stamps.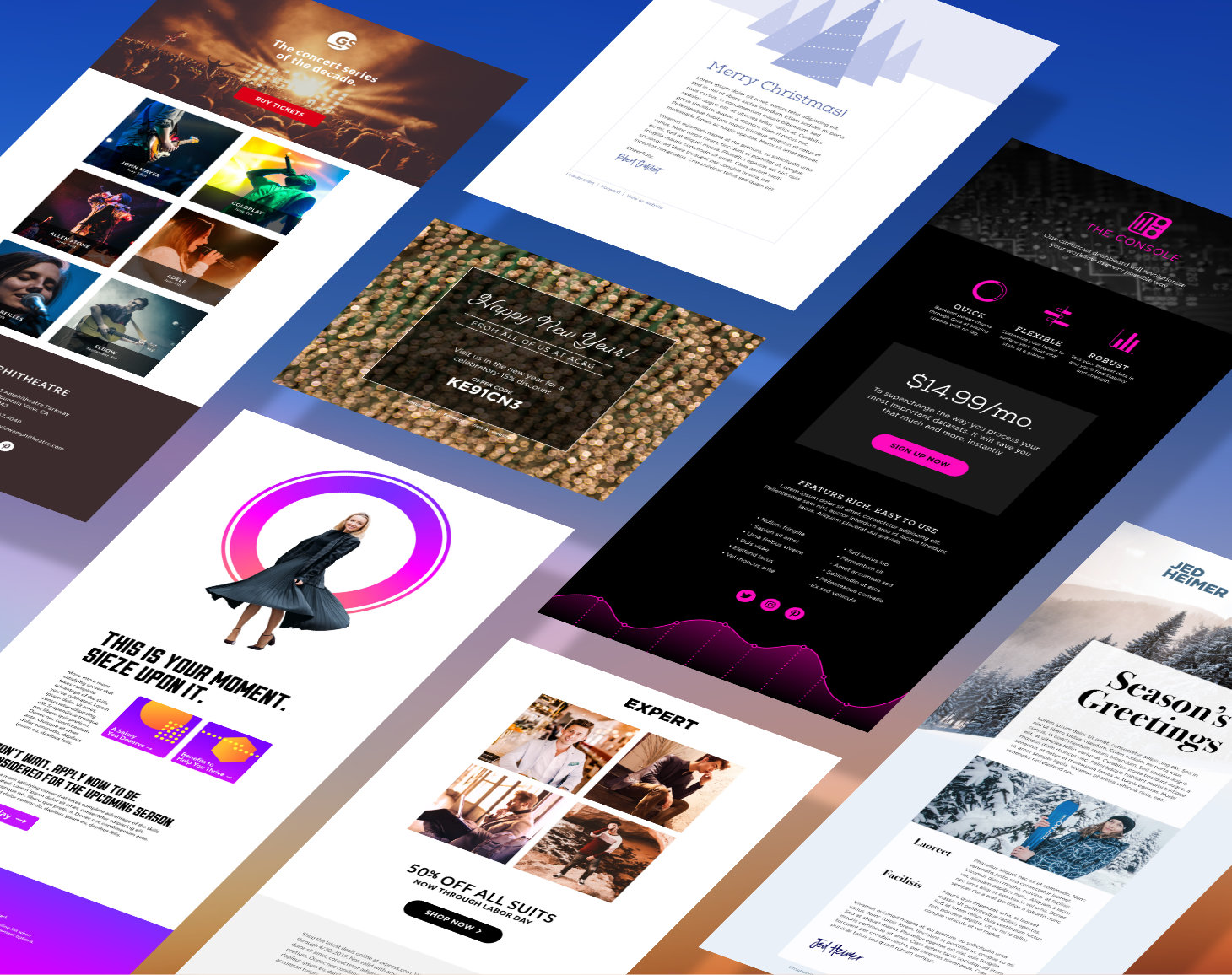 Direct Mail's built-in template gallery is expanding! You will soon get access to several new custom designs, perfect for the holidays, events, promotions, and more. We can't wait to share these with you.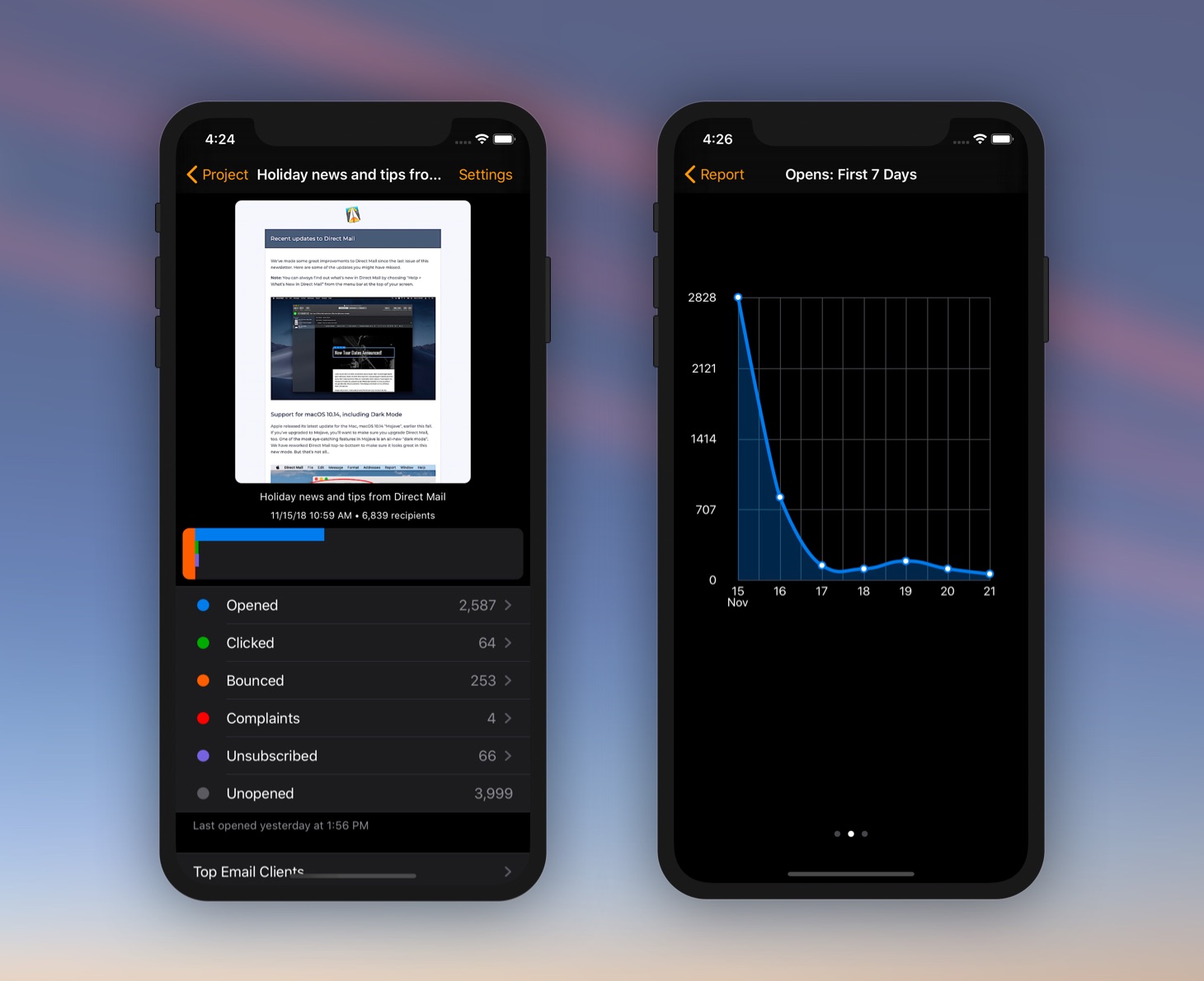 Stamps, our companion app for iOS, is gaining support for new iOS 13 features announced earlier this month at Apple's Worldwide Developer's Conference. Stamps look great in Dark Mode, and support for new iPadOS features like multi-window, drag and drop, and context menus will enhance your productivity.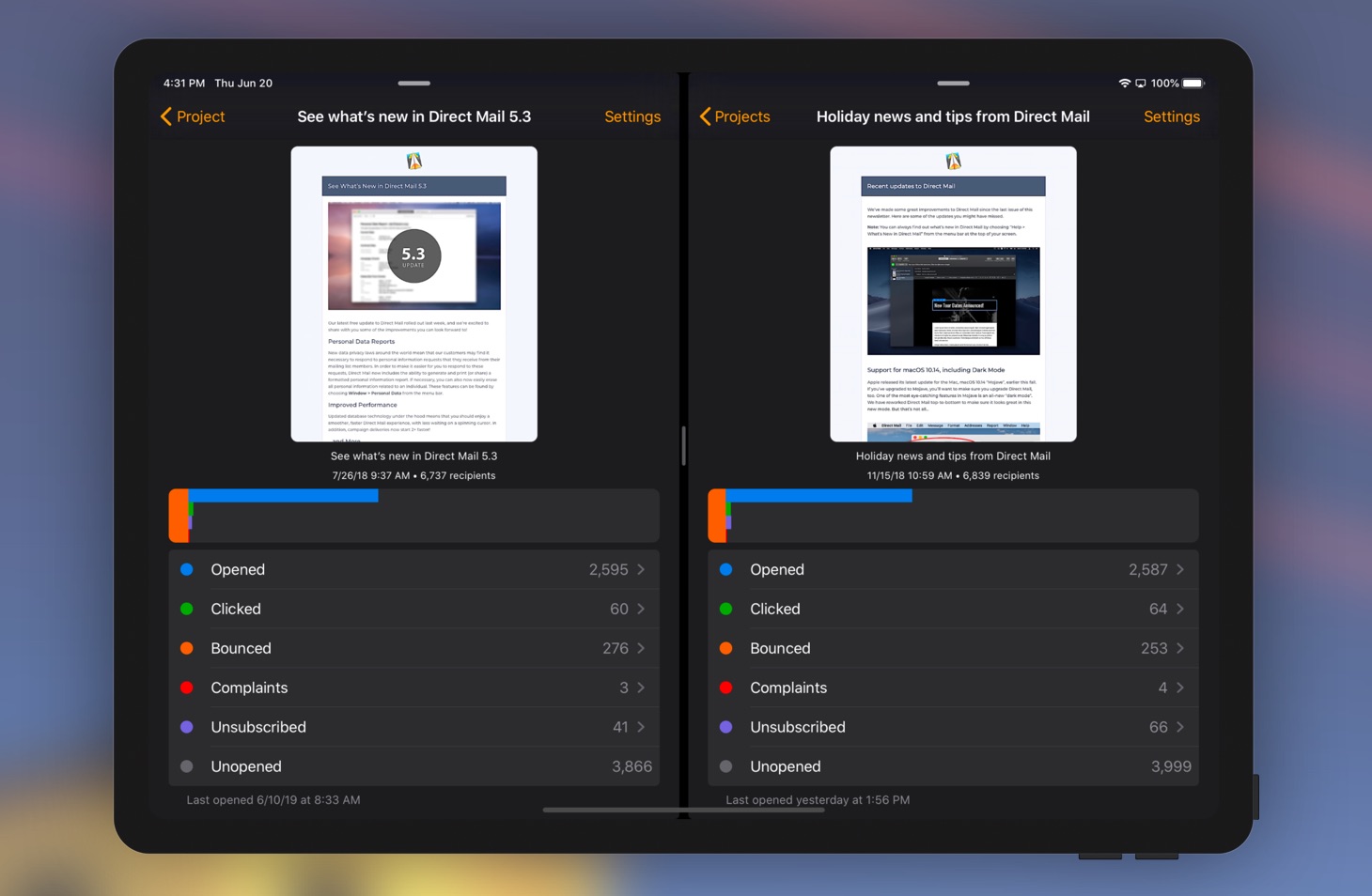 Subscribe for the latest updates
Want to be the first to know when our new updates drop? Sign up for our newsletter to receive timely updates and insider tips, as well as email marketing advice from the pros.