Apple recently released their latest and greatest updates for the iPhone and iPad. Stamps, our mobile companion app to Direct Mail, is fully compatible and ready to take advantage of some of the great new features introduced in iOS 13 and iPadOS. Here's a quick look at what's new…
Dark Mode
One of the most striking new features is Dark Mode. Stamps looks great in this new dark theme, which has been integrated throughout the app. To use dark mode, you'll need to turn it on system-wide in the Settings app. Tip: Did you know that you can set your device to automatically switch to Dark Mode in the evenings? Check out Settings > Display & Brightness > Automatic.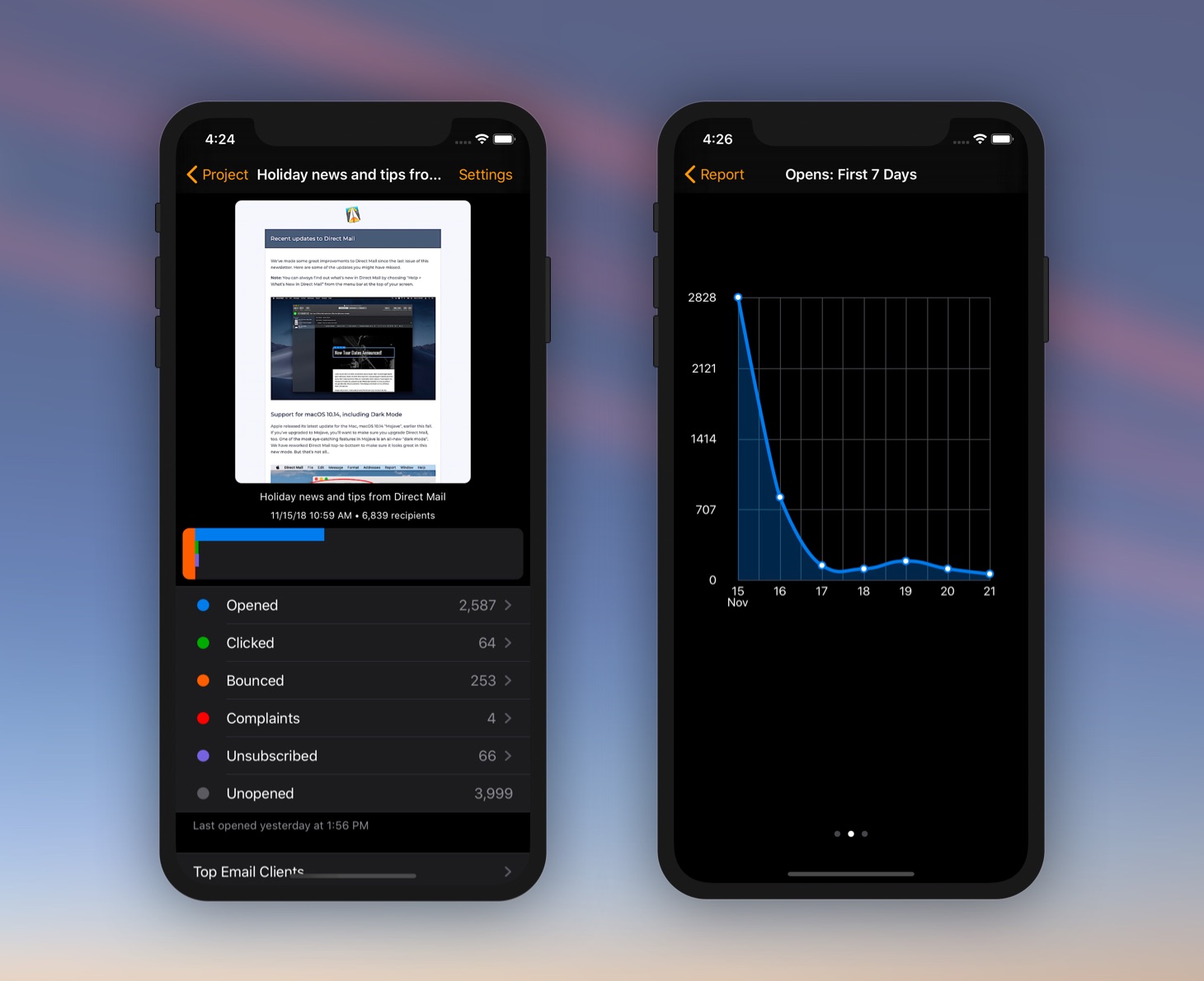 Context Menus
This power-user feature used to be available only on devices with 3D Touch, but iOS 13 and iPadOS bring it to everyone. Simply long-press on any row of data or message thumbnail to bring up a menu of shortcuts.
Multi-window on iPadOS
Starting this year, the version of iOS that runs on iPad has been re-branded "iPadOS" and enhanced with extra features exclusive to iPad. One of those new features is the ability for one app to have multiple windows of information on the screen at the same time. Stamps fully supports this feature, letting you do things like compare two campaign reports side-by-side. We're looking forward to the increased productivity that this feature will unlock.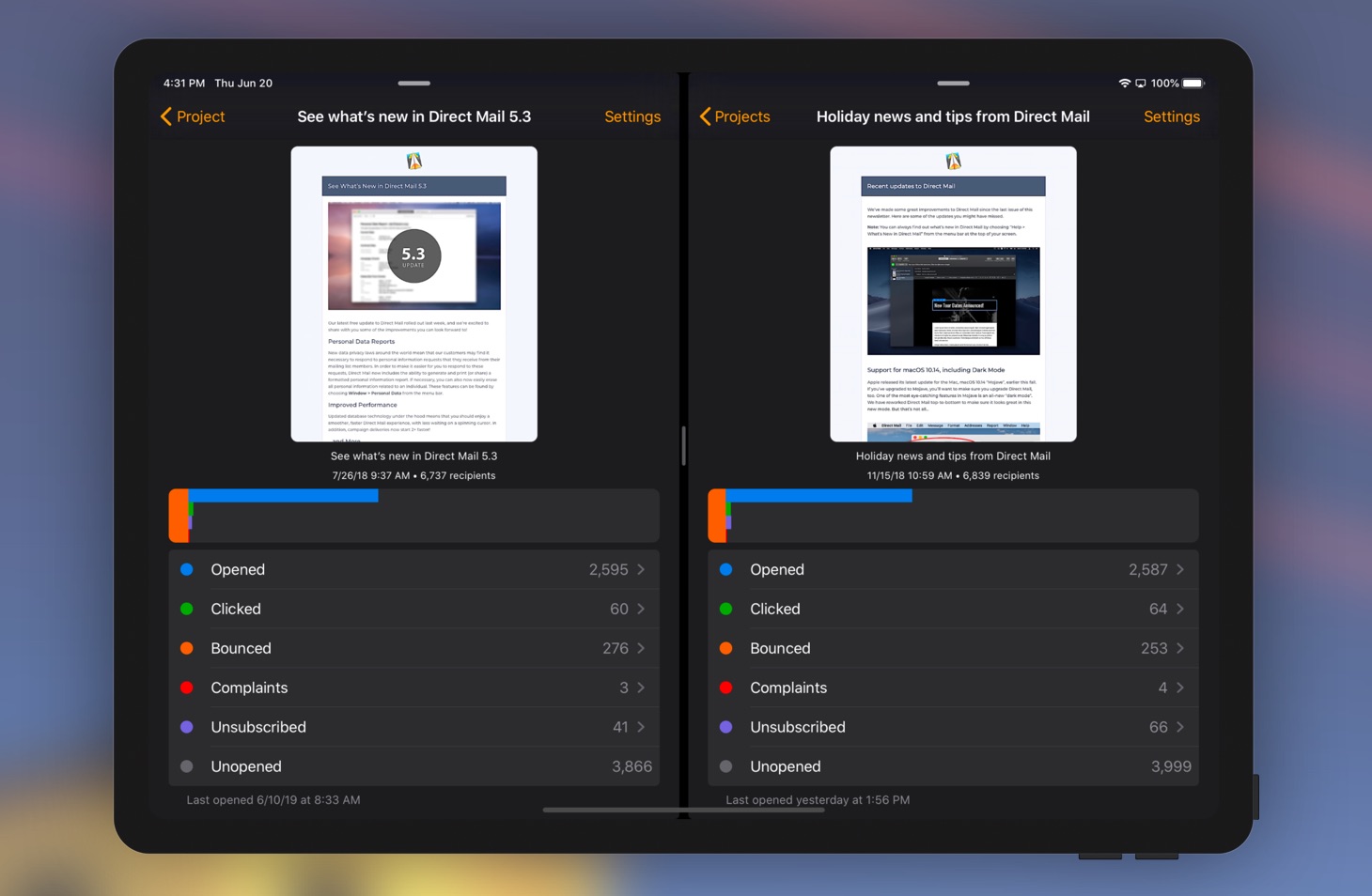 Drag and Drop
Drag and drop is another iPadOS feature that we have integrated throughout our app. You can drag items like email addresses, URLs, subscribe forms and more. These items can be dropped into email messages, the Notes app, new Safari windows, and other apps that support this technology.
We hope you enjoy the enhancements we have made to Stamps to make it a top-notch experience on iOS 13 and iPadOS. We look forward to sharing with you more Stamps updates in the future!