Our latest update to Direct Mail, version 5.7, is now available, and it includes some great new improvements that we're excited to share with you. This release features several new template designs, full support for Apple's forthcoming macOS 10.15 Catalina, faster cloud performance, improved undo and redo support, and new enterprise options.
New template designs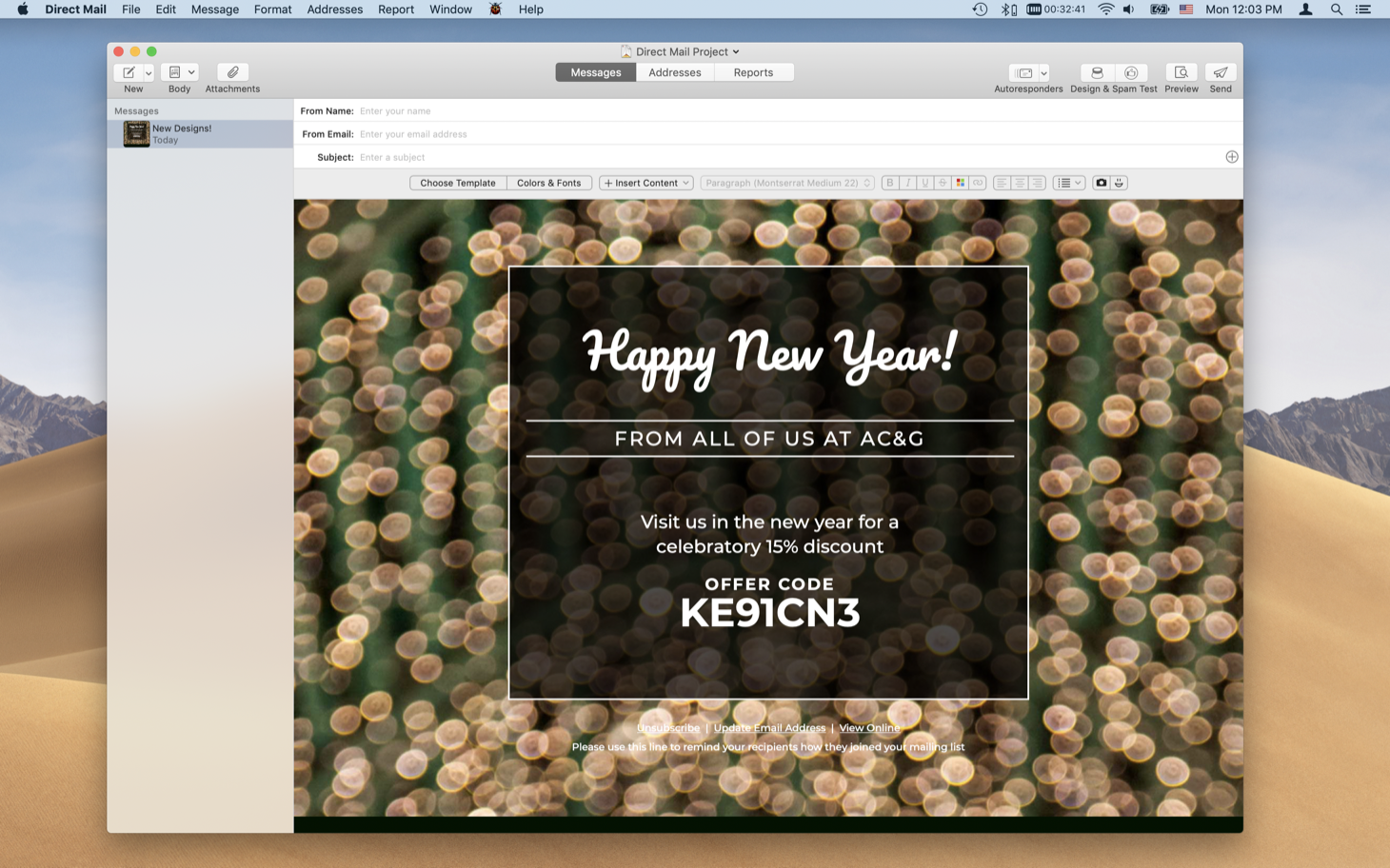 Direct Mail 5.7 introduces several new templates designs that work great for a variety of occasions. As we approach the holiday season, you may want to take a look the "Glimmer", "Merry Pines", and "Slopes" templates for inspiration. The new "Quattro" and "Silicon" templates are great for showing off new products and services to your fan base. You can find these new templates by opening Direct Mail and clicking the "Choose Template" button (in the Messages tab).
Ready for macOS 10.15 Catalina
Direct Mail is fully compatible with the new version of macOS coming out later this month. We recommend updating Direct Mail (and making sure you have a good backup of all your files) before you begin the macOS update process.
Faster cloud syncing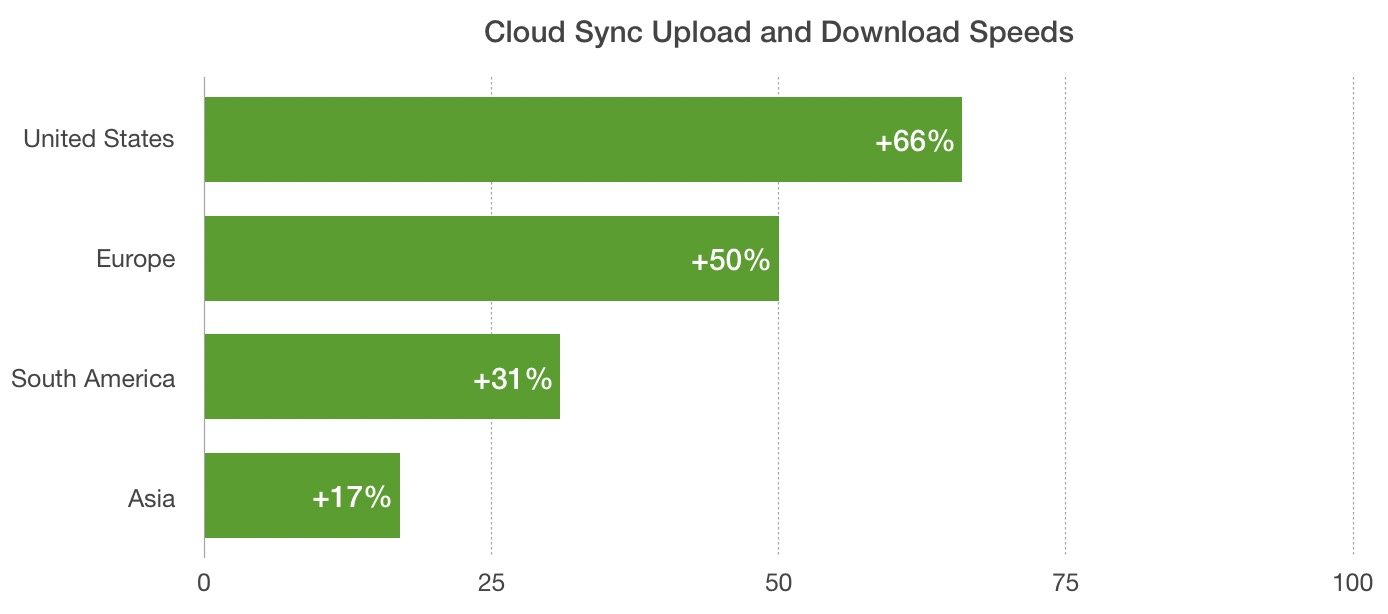 Direct Mail's built-in cloud sync feature lets you access your data from any device, as well as collaboratively edit your messages, mailing lists, and more. In this month's update, we are taking advantage of some network routing improvements to bring you even faster uploads and downloads, especially for our customers located outside of the United States. You should notice that changes sync across your devices a bit faster now. Of course, results may vary depending on your connection to the internet.
Improved undo and redo
You may have noticed that, in the past, it was possible to find yourself in a state where Direct Mail was no longer able to correctly undo or redo some edits you had made to your message—which could be a very frustrating experience. In this update, we have improved our undo and redo support so that you will always be able to edit with confidence, knowing the changes you make can be undone or re-done at any time.
Enterprise-level features
Direct Mail 5.7 introduces a number of new features designed to meet the needs of our customers in larger companies, including:
Support for single sign-on (SSO). Sign in to your Direct Mail account using your company's existing SSO provider, instead of using a separate email and password.
Microsoft Exchange and Office 365 integration. Send emails using your company's existing Exchange or Office 365 infrastructure. Import contacts from your company's distribution groups.
G Suite integration. Send email using your company's existing G Suite account.
Template sharing. Create and share templates via the cloud with everyone in your organization.
Policy enforcement. Manage settings that apply to all users in your organization (e.g. disabling unsubscribe links).
Please get in touch with our support team if you are interested in more information or a demo.
How to update
Direct Mail 5.7 is a free update for all users. For most users, the update will be downloaded and installed automatically the next time you open Direct Mail. If you want, you can update immediately by choosing "Direct Mail > Check for Software Update" from the menu bar at the top of your screen.
Customers who downloaded Direct Mail from the Mac App Store will need just a bit more patience, as we wait for Apple to approve and distribute the update.