Growing your mailing list is one of the most effective ways to grow your business. Consider the following statistics:
There are over 3.9 billion daily active email users world-wide
The average click-through rate for email campaigns is 2-4%, compared to just 0.9% for Facebook (or 0.4% for LinkedIn)
65% of U.S. consumers have made a purchase based on a message they received via email, compared to just 20% via Facebook or 6% via Twitter (source)
As you make plans for 2021, email marketing and growing your list should be a top priority! In this blog post, we discuss a highly effective method you can use to attract new subscribers to your mailing list: lead magnets.
What's a Lead Magnet?
Simply put, a lead magnet is an attractive piece of content or valuable item that you offer visitors to your website in exchange for them handing over their name and email address. For example, a lead magnet could be an e-book or digital guide in an area of your expertise, access to a webinar, or a template or resource.
The good folks over at The Balance put together a great explainer with excellent ideas and examples of lead magnets:
How Do I Create a Lead Magnet in Direct Mail?
The first step is creating a subscribe form to capture your new leads (choose Addresses > New Subscribe Form… from the menu bar at the top of your screen). Here's an example.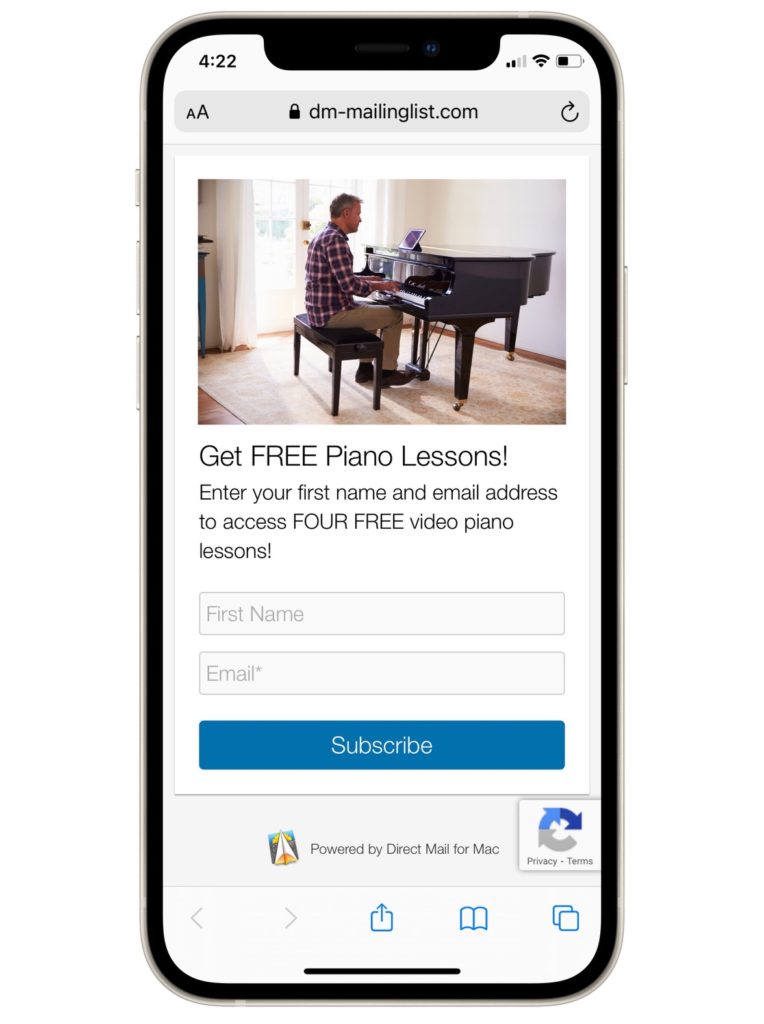 The next step is creating the message that will be sent to your new leads. The message should contain the digital content or item that was promised in exchange for signing up. For example, you could include a link to the item or include it directly as an attachment.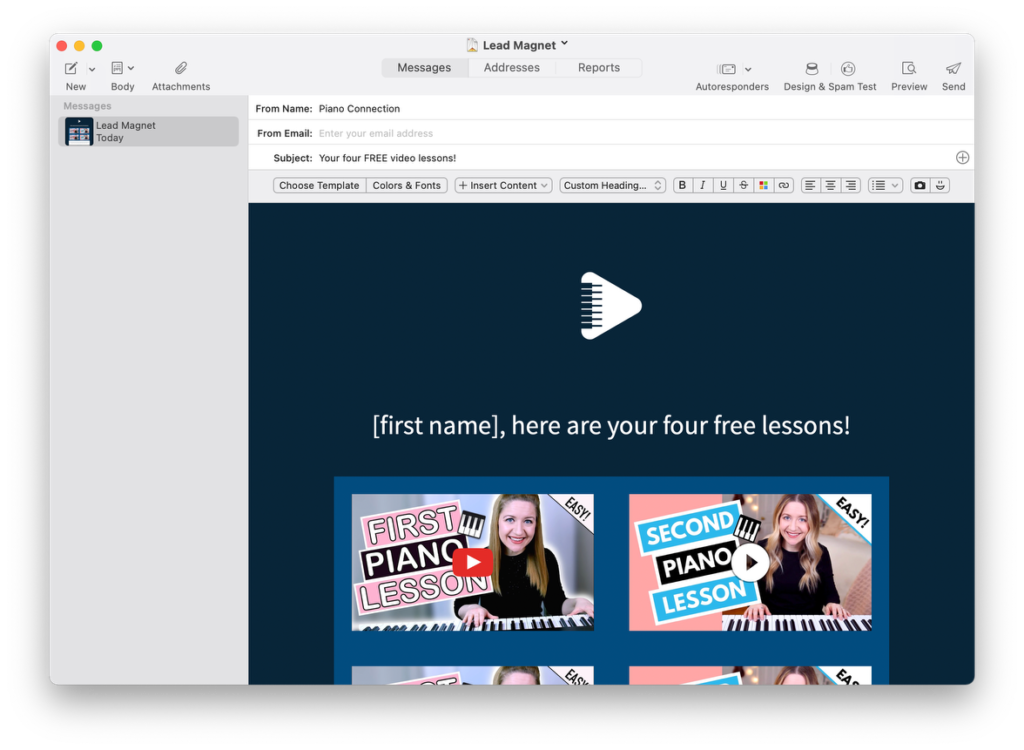 The next step is creating an autoresponder that will automatically send your message to anyone that signs up for your list. This help article explains how to do that.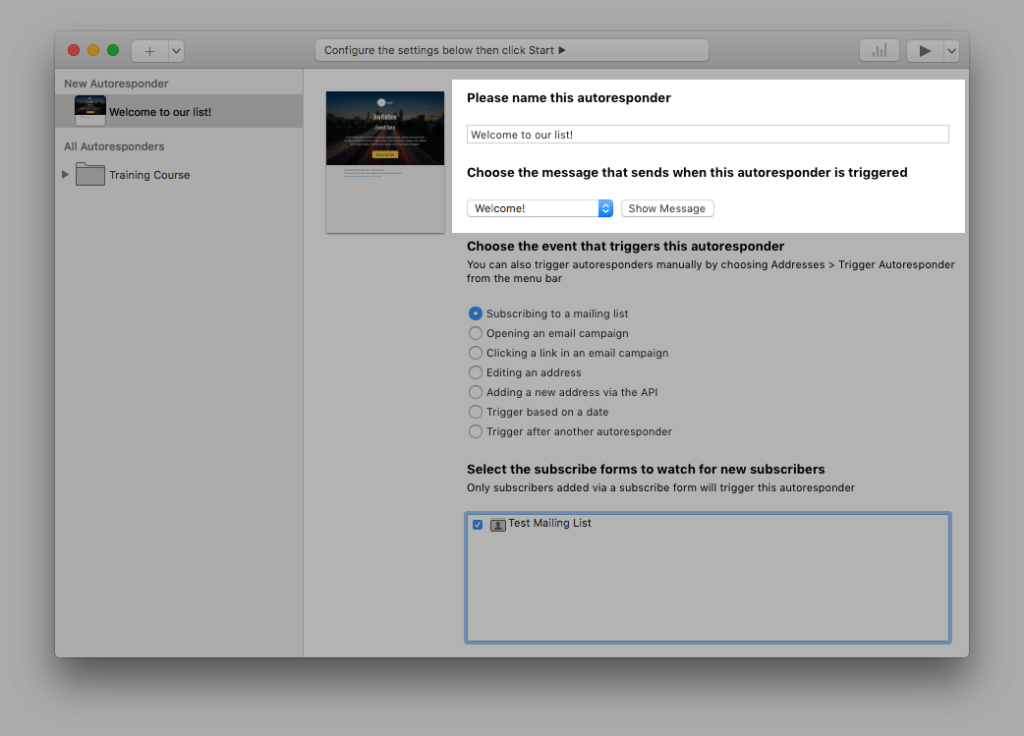 Now your lead magnet is set up. The final step is simply sharing the link to your lead magnet (i.e. the sign-up form you created). Here are some ideas:
Add a link from your website to your lead magnet
Embed the form directly on your website (or WordPress blog)
Add a button to your business Facebook page
Pin a tweet with the link to the top of your Twitter feed
Promote your lead magnet on social media
Add the lead magnet link to your email signature
Year-in, year-out email marketing continues to provide the best return on your marketing dollars. As you make plans for growth in 2021, be sure to focus on your mailing list and consider using a lead magnet to boost your subscriber count.
If you have any questions about setting up a lead magnet, please don't hesitate to reach out to our support team!