Online video is ubiquitous these days. Social media, advertising, and entertainment platforms are all moving to focus on video. What about email?
One of the most common questions we have received lately is how to integrate video into marketing emails. In this blog post, we'll share ideas on how you can using video to enhance your email marketing efforts, and show you how easy Direct Mail makes it to add videos to your emails.
Grow Your Lists, Increase Engagement

For email marketers, the name of the game is engagement: how can we increase the number of people who sign up for, read, and click through our emails? Given our ever-shrinking attention spans, video can be an effective way to increase engagement with your emails:
Video marketing company Wistia ran a number of tests and found that including video thumbnails in marketing emails yielded a 22% lift in clicks.
Video platform Vimeo has tools you can use to collect email addresses from the folks who watch your videos. Videos can be great lead magnets.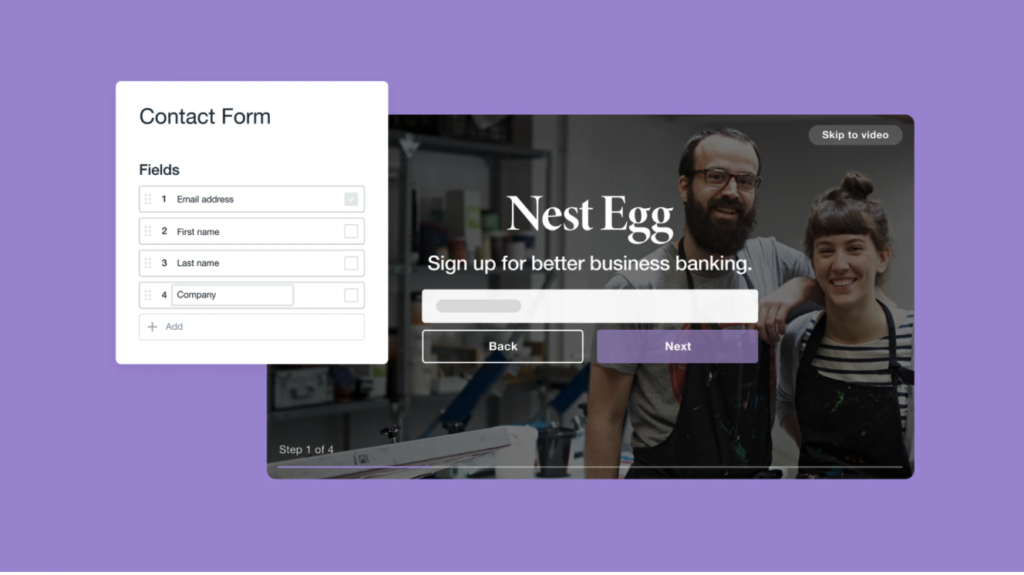 We're not affiliated with Wistia, but they do have a number of other guides you may find helpful:
How to Insert Video Into Your Email
Direct Mail makes it super easy to add video content to your email, but first you need to make sure that your video has been uploaded to a video platform. YouTube and Vimeo are both popular choices and are integrated with Direct Mail. After you've uploaded your video, open Direct Mail, click the "Insert Content" button, choose "Video", and click the spot in your email where you'd like place the video.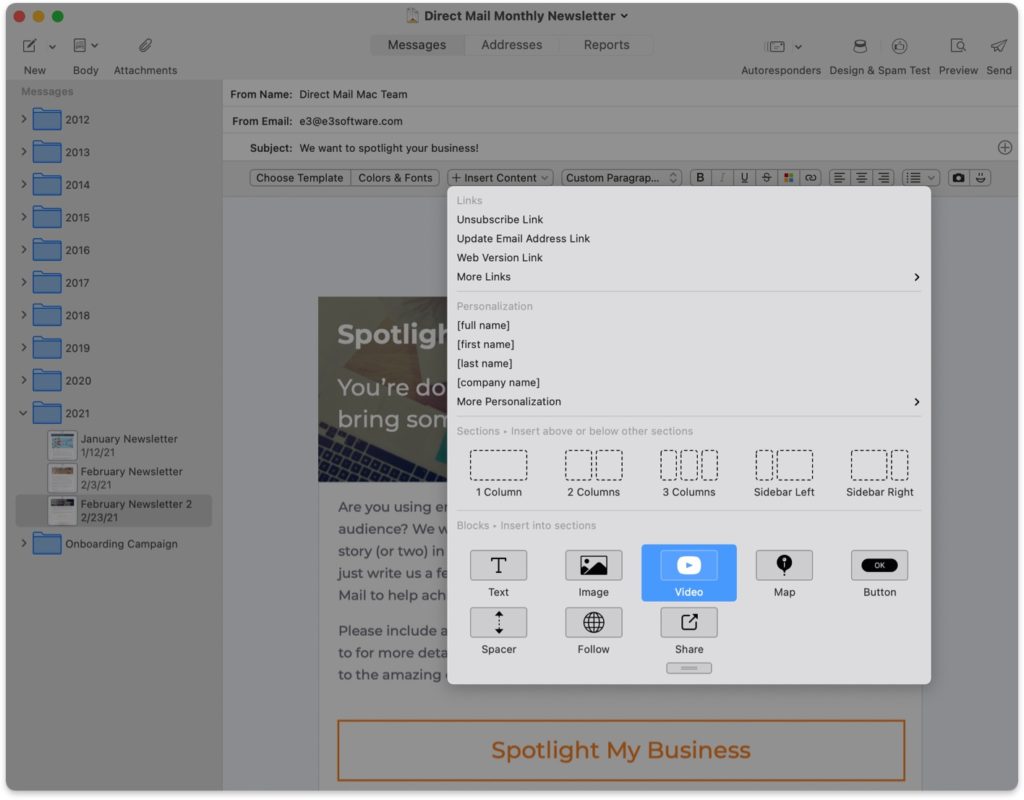 Next, paste in the URL to your video. Direct Mail will automatically grab a thumbnail of the video and insert it into your email. You can optionally choose the style of play button that Direct Mail overlays on top of the thumbnail.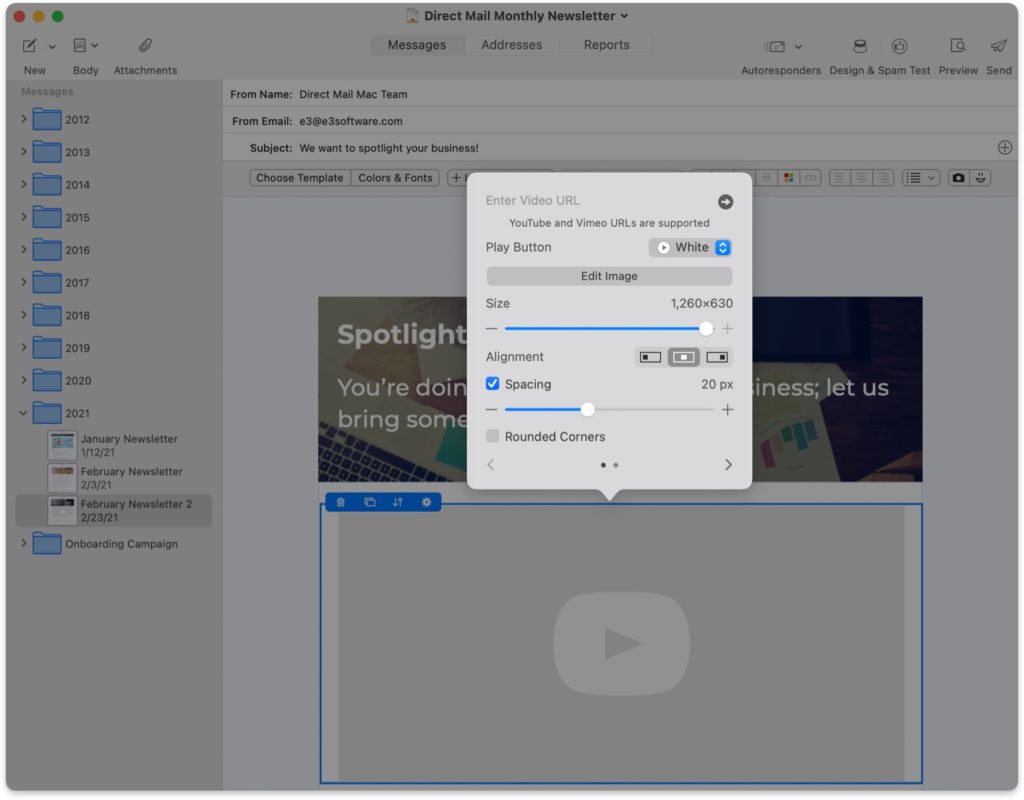 When your recipients click on the thumbnail, their video will open in YouTube or Vimeo and automatically start playing.
Can I Play the Video Directly Inside the Email?
Unfortunately, no popular email app supports playing video from YouTube or Vimeo directly in the body of the email. If this ever changes, you can be sure that Direct Mail will support this feature! Until then, the video thumbnail + play button combination should be well understood by your recipients.
If including some motion in the email itself is critical to your design goals, you can consider creating an animated GIF of a few frames of your video. The GIF can then be inserted into your email with a link to watch the rest. Here are a couple resources to help you with that process:
Be careful with this approach, as even short animated GIFs can end up taking a super long time to download. Just watch that the size of your image file doesn't exceed a few megabytes.
Conclusion
Video content has always been popular, and the story is no different in our online world. Using video to enhance your email marketing efforts can yield a larger subscriber list and increased engagement. Direct Mail's built-in template editor makes it easy to spruce up your emails with video content, too.
Want more info on combining video with your email marketing? Have a question about something else? Please reach out to our support team today!