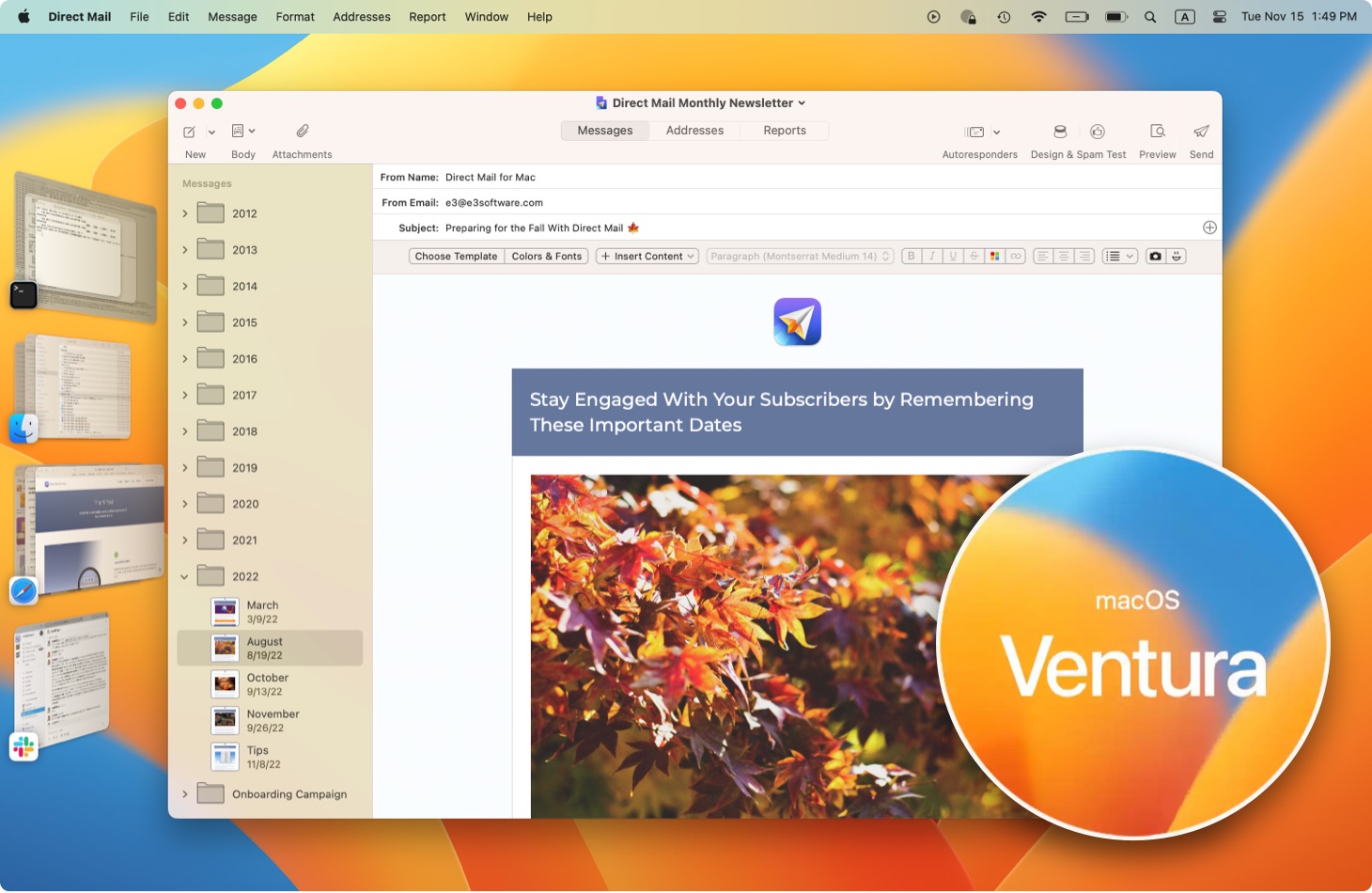 We recently released Direct Mail 6.0.7, a minor update that brings improved compatibility with macOS Ventura, the latest operating system upgrade for your Mac. If you've already upgraded to Ventura, you'll be glad to know that Direct Mail is 100% compatible, and takes advantage of new features like Stage Manager and Continuity Camera.
For example, want to instantly take a photo from your iPhone (or a drawing from your iPad) and place it in your newsletter? Just control-click on an image block in Direct Mail and select "Take Photo" or "Add Sketch" from the pop-up menu that appears. Direct Mail instantly connects to your device and transfers the image to your message.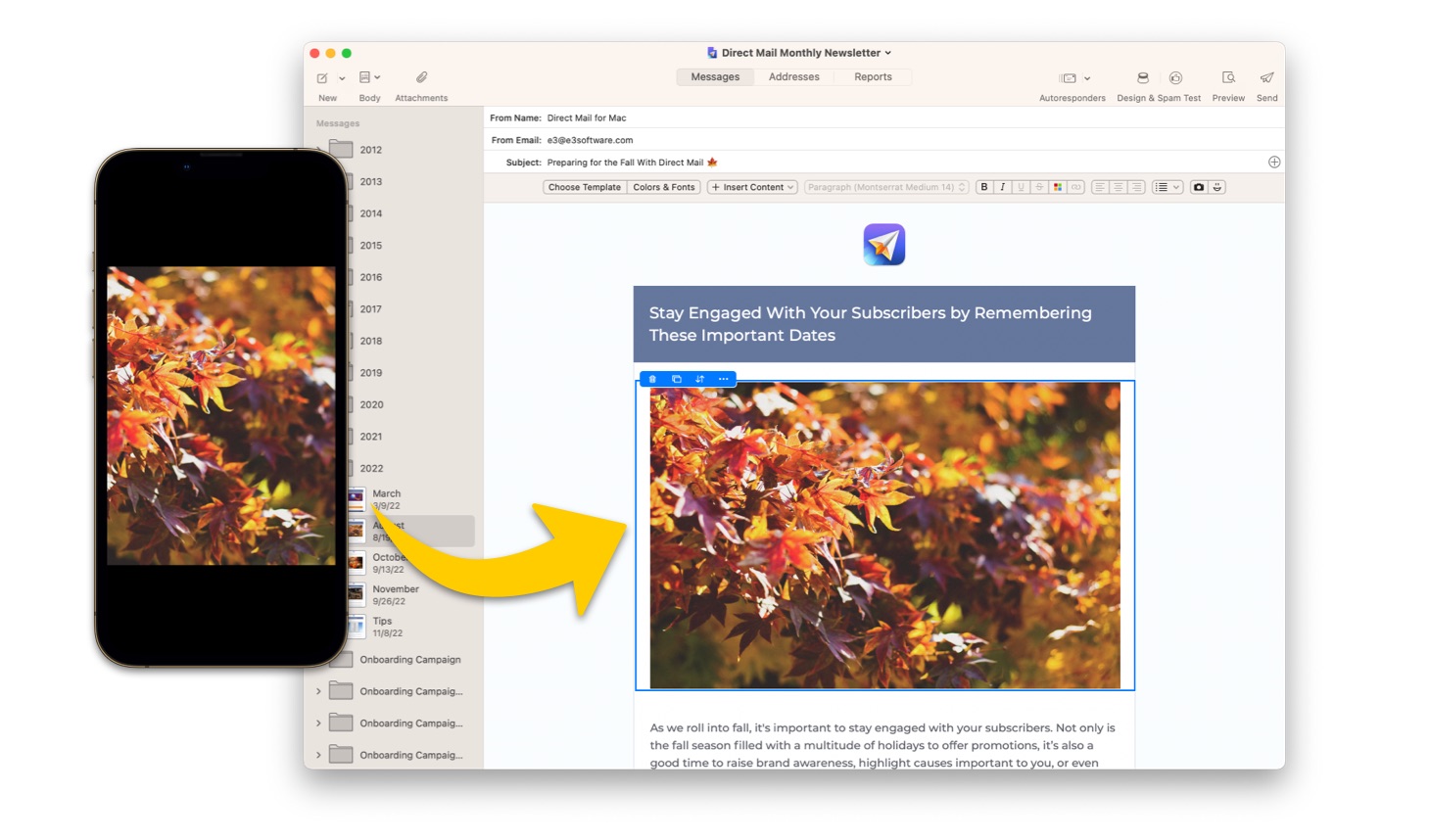 Direct Mail will automatically update to the latest version over the next few days. If you want to update right away, just choose "Direct Mail > Check for Software Update" from the menu bar at the top of your screen. Customers who downloaded Direct Mail from the Mac App Store can update from the App Store.
We hope you enjoy these updates and look forward to rolling out some exciting new features in the coming months!